There are many ways to give to this mission of evangelization:
MAIL | Mail your support to 13326 A Street, Omaha, Nebraska, 68144
ONLINE | Visit our safe, secure online donation page | Click here
CALL US | Call us at 855-571-0200 to make a gift
Donations of any amount substantially contribute to this vital mission. In addition, donors of ANY amount are considered members of the Spirit Catholic Radio family and receive a donor thank you packet. Spirit Catholic Radio is a listener-supported, non-profit radio apostolate. In short, we're able to broadcast the Gospel message over the airwaves and change people's lives because of you. Thank you and God bless you and your family!
VIEW OUR 2021 ANNUAL REPORT, 2021 FINANCIAL REPORT, AND OUR FORM 990
---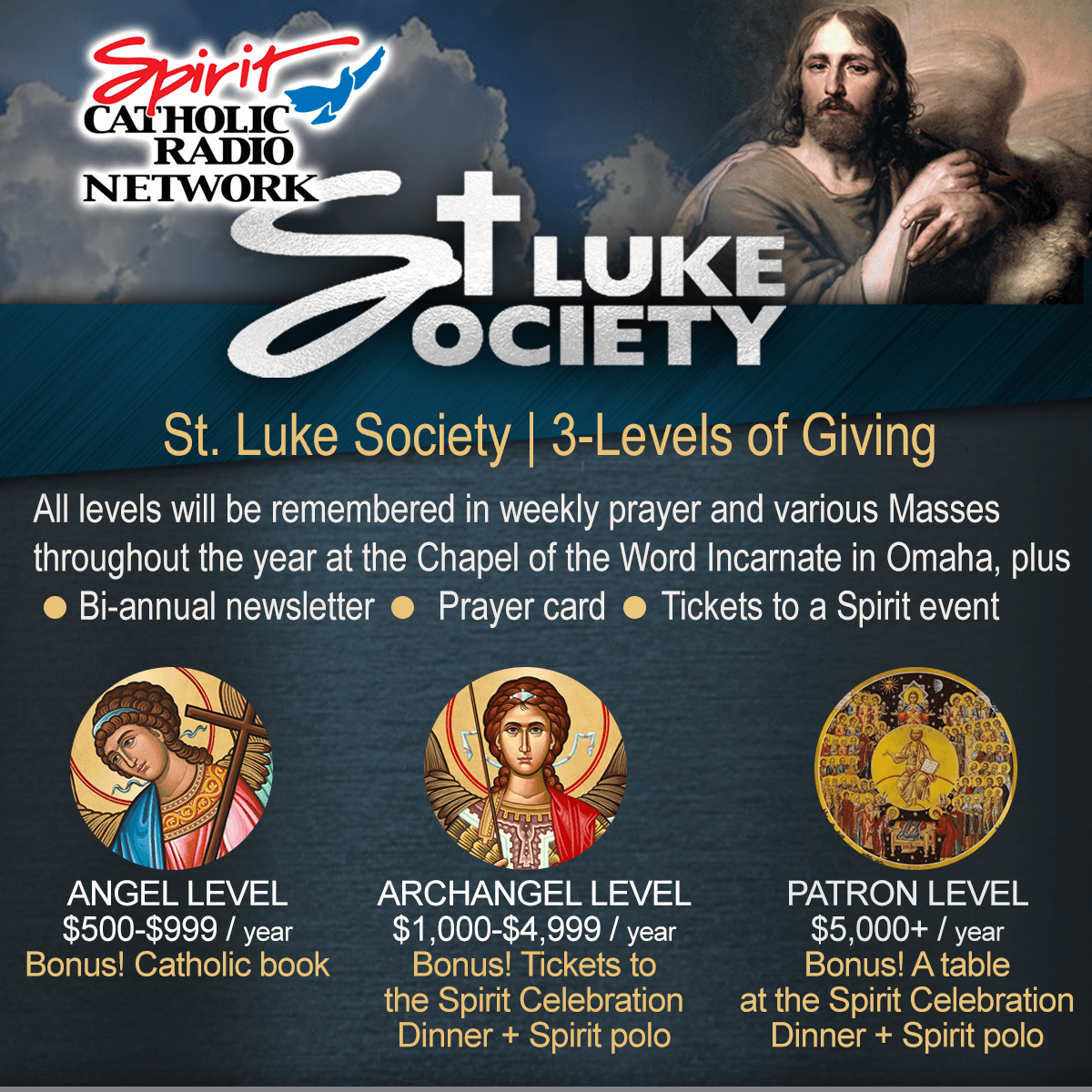 Gifts of any amount are critical to the future of Spirit Catholic Radio and our ability to help more souls encounter Jesus. Those listeners wishing to make a commitment of $500 or more annually, become members of our St. Luke Society.

Your legacy gift supports the future of the Spirit Catholic Radio Network. By participating in the planned
giving process, you can be assured that when you leave this earth your charitable gift will continue to support this apostolate and its mission of evangelization.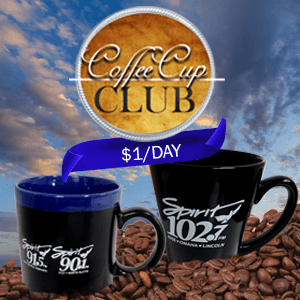 Want to evangelize over 2 million souls with just $1 per day? You can as a member of our Coffee Cup club! You'll also receive our cool new mug with your area signal, which is a great tool for evangelization.  While you're waking up and drinking your coffee, don't forget to tune into our Spirit Mornings show with great local, national and international guests!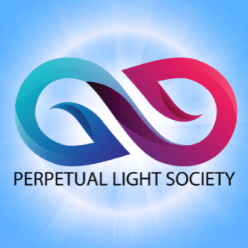 Perpetual Light Society
Support the explaining and defending of the Catholic faith! Recurring monthly donations are one of the most effective ways to support the work of Spirit Catholic Radio, providing critical support the apostolate can consistently count on. It also offers ease of knowing the deduction is taken care of automatically each month in a safe and secure way.
---
The Power of Testimony:
Give yours today! Email [email protected] or call 1-800-571-0200.
Other great ways to support your Catholic radio station:
---

Questions?
---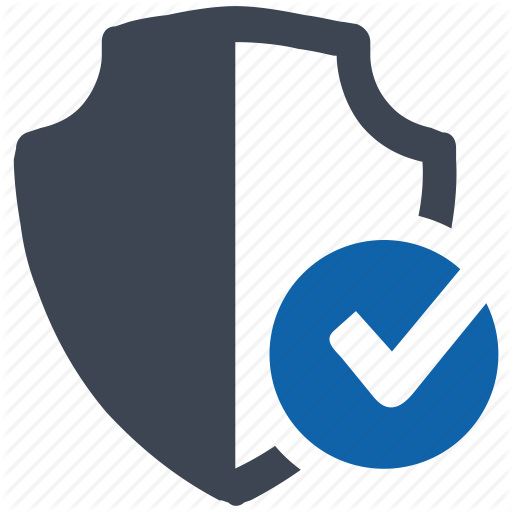 CLICK HERE FOR OUR DONOR PRIVACY POLICY