Spirit Catholic Radio is proud to be the home of two sets of the powerful exhibit Eucharistic Miracles of the World, designed by Venerable Carlo Acutis, an Italian teenager who died from leukemia at the age of 15 . We've made the exhibit available to the public by loaning it to parishes and organizations at no cost.
The Congregation for the Doctrine of the Faith, wants this exhibition to be displayed in every parish in the world. Spirit Catholic Radio is proud to offer this display to area organizations in order to promote Eucharistic Adoration and for the further evangelization of world. If your parish or organization would like to host this Church-approved exhibit, The Eucharistic Miracles of the World, please call 855-571-0200 or click the button below.
Download a guide to hosting the exhibit here
---
About the Exhibit
This Vatican-approved international exhibit was designed and created by Venerable Carlo Acutis. Carlo, an artist, cartoonist and avid computer enthusiast, created the art for the panels before his death from leukemia at age 15. His goal during his short life was to help bring others closer to Jesus through awareness of the mystery of the Eucharist. Carlo received the sacrament of the Eucharist daily and desired to share the joy of Christ's presence with the world through his God-given talents. The exhibit is presented in the United States by the Real Presence Eucharistic Education and Adoration Society.
"Jesus is my great friend, and the Eucharist is my highway to Heaven." – Venerable Carlo Acutis
Venerable Carlo Acutis

NEWS UPDATE:  Pope Francis officially announced on Feb. 22, 2020 that a miracle involving the healing of a Brazilian child through the intersession of Venerable Carlo Acutis has been approved, paving the way to his beatification.  Read More >>
---
The Display
The display features detailed panels highlighting some of the most powerful Eucharistic miracles of the world. Each panel tells the story of a Eucharistic miracle and is accompanied by photos and artwork. The panels were selected from 126 recognized accounts that date from as early as the third century. All of the miracles displayed in this exhibition have been recognized by their local bishops. The display's purpose is to increase awareness of the Real Presence of our Lord in the Eucharist and promote Eucharistic adoration.
 What is a Eucharistic Miracle?
Eucharistic miracles consist of unexplainable phenomena occurring after transubstantiation, such as a host visibly transforming into human tissue, a host surviving fire, a host bleeding or the Eucharist alone providing sustenance to a human being for a prolonged period of time. In order to be considered a Eucharistic miracle, the event is investigated by a special task force before deciding it is worthy of belief. Secular sources are often used to investigate and confirm the miracle. Belief in approved miracles is not mandated by the Catholic Church, but can reassure believers of God's presence in our world.
---
You might also enjoy learning about the Knights of the Holy Eucharist in Waverly, Neb.: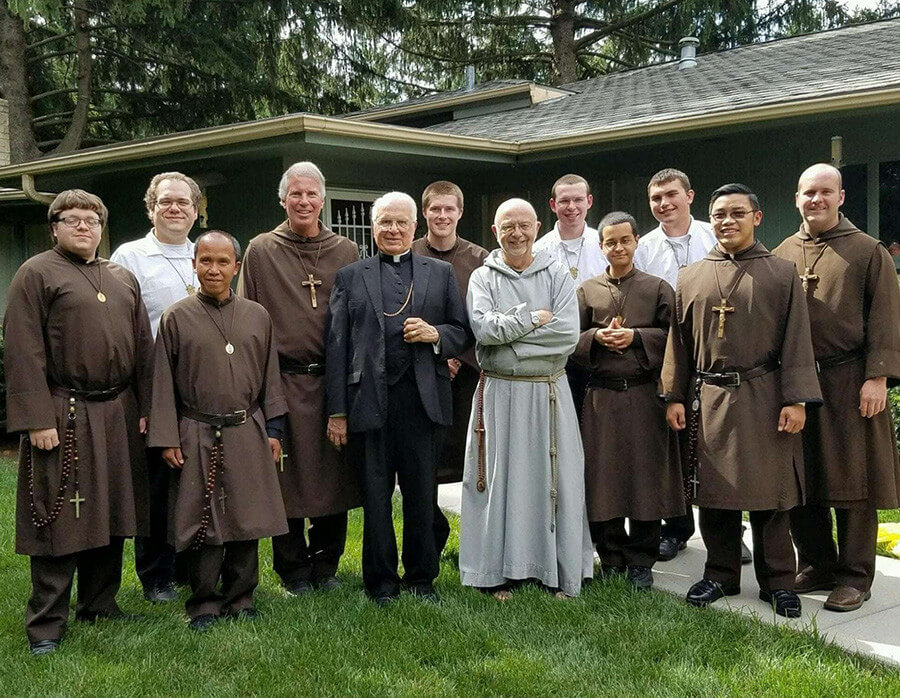 | | |
| --- | --- |
| | The Knights were founded by Mother Mary Angelica of the Annunciation, P.C.P.A., on July 25, 1998, feast day of St. James. The spirit of St. Francis, the "Knight-Errant of Assisi," became a role model for the new Knights; this spirit was demonstrated by St. Francis' deep sense of faith, fiery enthusiasm for Christ, and readiness to battle for His kingdom on earth. |
Other Available Exhibits: