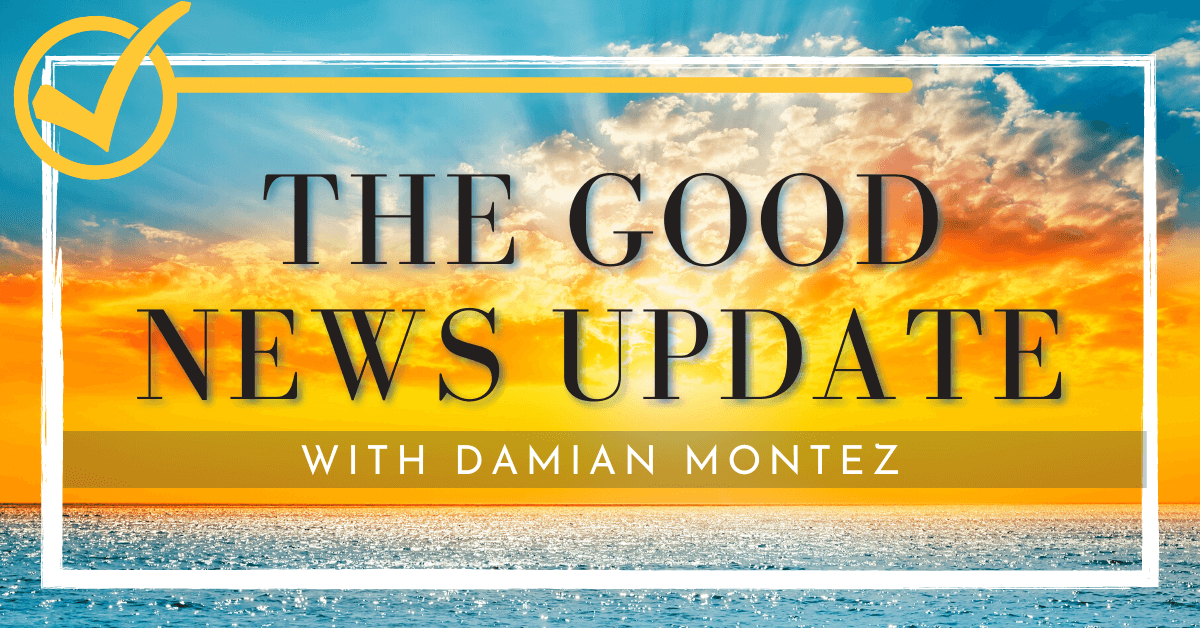 ---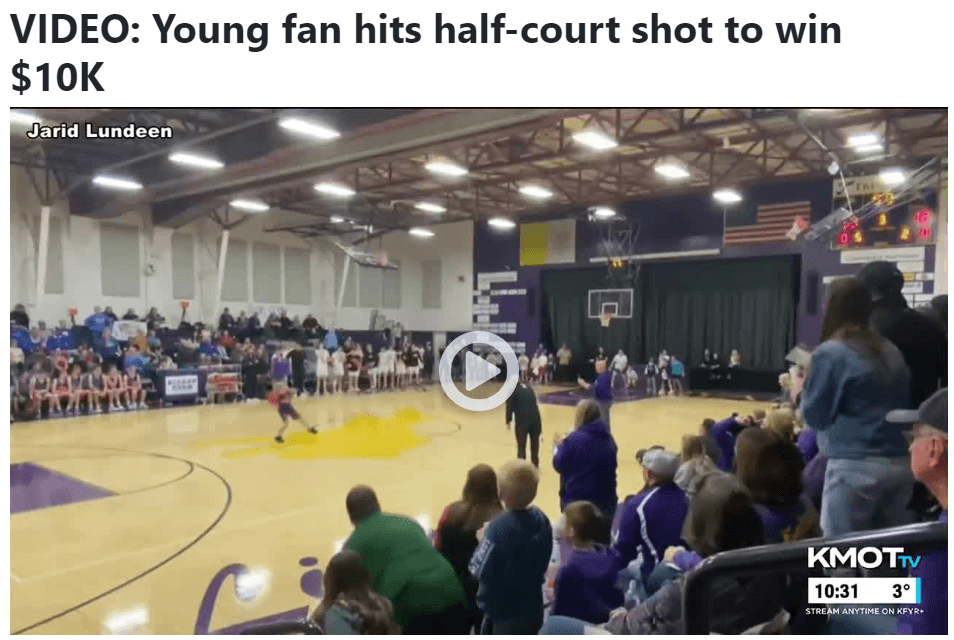 ---
'They Changed My Life': Engineering Students Create Robotic Hand For New Classmate
---
Watch how this human chain of Florida biologists saved a stranded dolphin!
---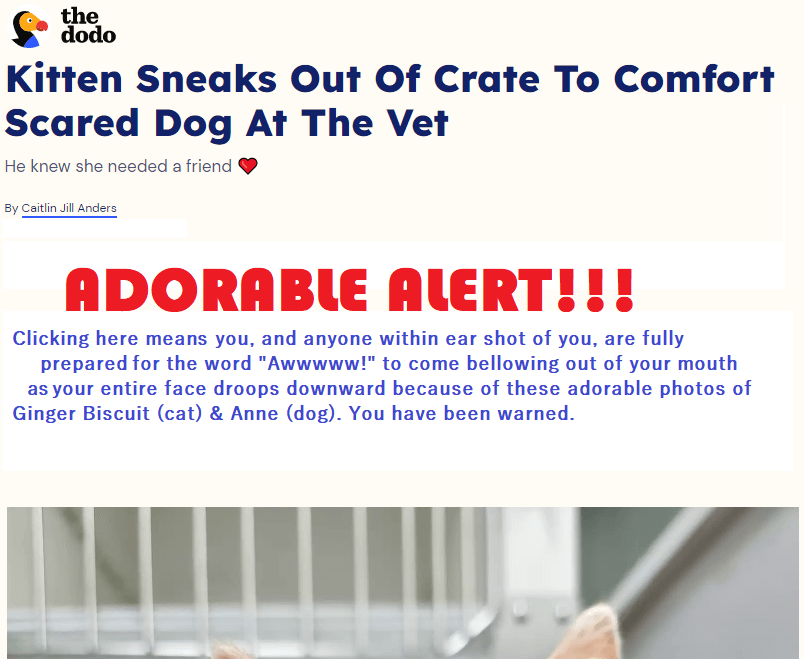 ---
Through tears and giggles, this teen blew out the candles on his first ever birthday cake
---
Grandpa builds grandkids a sledding track for the ages
---
Aussie Woman Flies In Her Late Grandfather's WWII Fighter Jet
---
---
If narrator's voice in this video annoys you like it annoyed me, you can read the story and see the photos here. LOL! -Damian Montez
---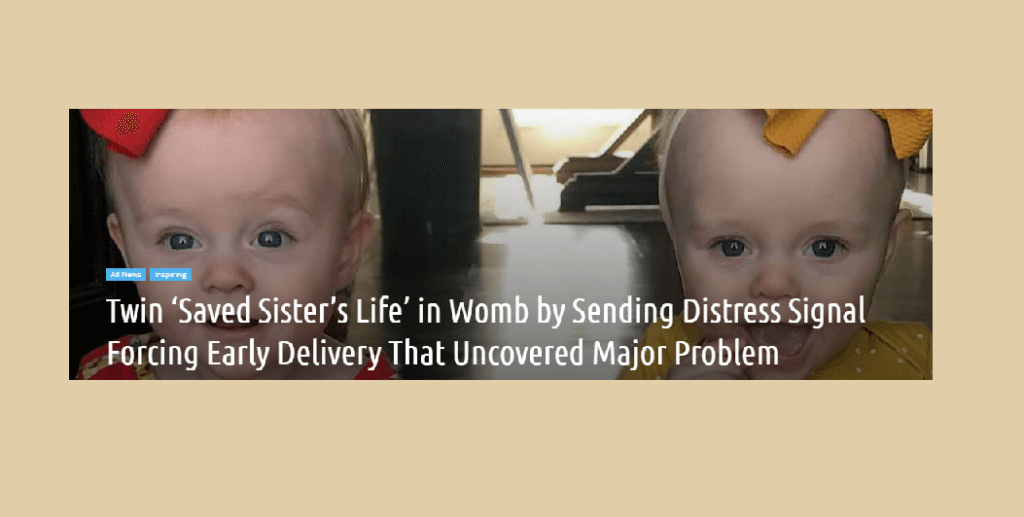 ---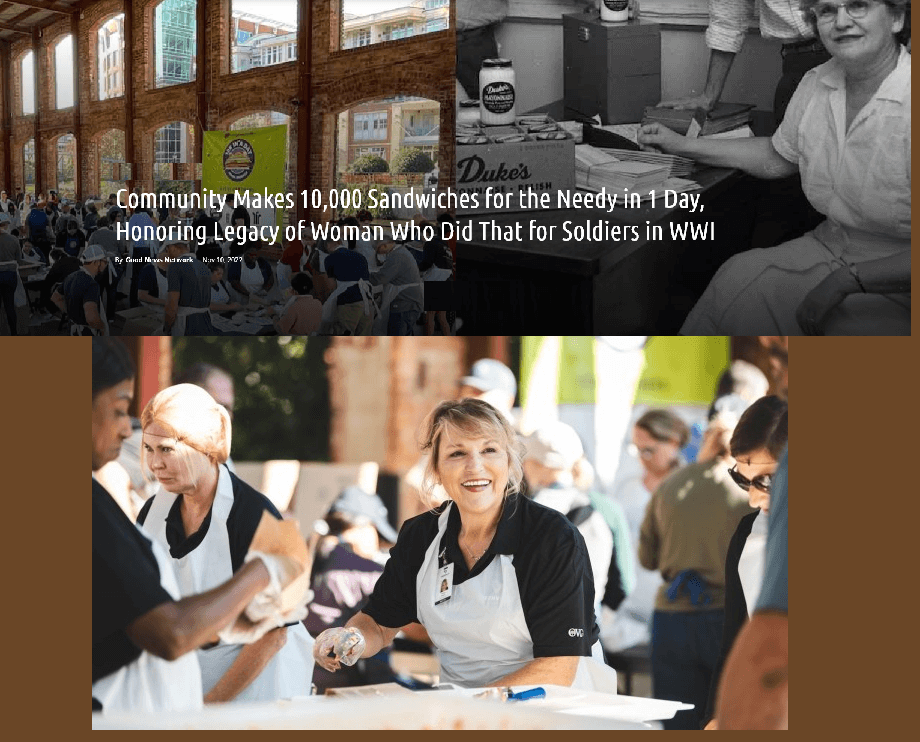 ---
Marine Vet Gifted With Brand New Vehicle to Continue His Community Service
---
Meet Auri, the Lady Who Loves-Loves-Loves to Clean
Watch the video, then click here to read the article.
---
8-Year-Old in Awe of Family's Support After Being Diagnosed with Alopecia
---
Man Finally Launches His Floating Suit Made of 1,100 Corks
---
It's One of the Coolest and Largest Smiley-Face Emojis You'll Ever See!
---
U.S Army Captain Serving in Iran Surprises Pregnant Wife Just Hours Before Giving Birth
---
Four-Year-Old Helps Save's Mum's Life
---
Students Surprise High School Teacher w/ a Car
---
Mom Moved to Tears as Disabled Son Finally Gets to Play in the Sea Thanks to Beach Wheelchair
---
Bodycam Footage Shows Police Officer Save Child Who Was Not Breathing
---
Texas college student working to adopt baby he found abandoned in trash
BONUS SMILE!!!
Watch Elephant Give Back a Child's Shoe That Fell Into Zoo Enclosure – SO SWEET
---
Roger Federer Fulfills 'Pinky Promise' He Made To Young Fan 5 Years Ago
---
Owl Visits 98-Year-old Grandma Every Week–And Family Believes it's a Sign From Her Late Husband–WATCH
---
Green Bay Packers Football Stars Join Young Fan's Impromptu Tea Party on Sideline – WATCH
---
South Dakota boy, 9, signs his home run ball for his grandpa and everyone's crying happy tears
---
Stray Dog Crashes Couple's Wedding – and Becomes Part of Their New Family
---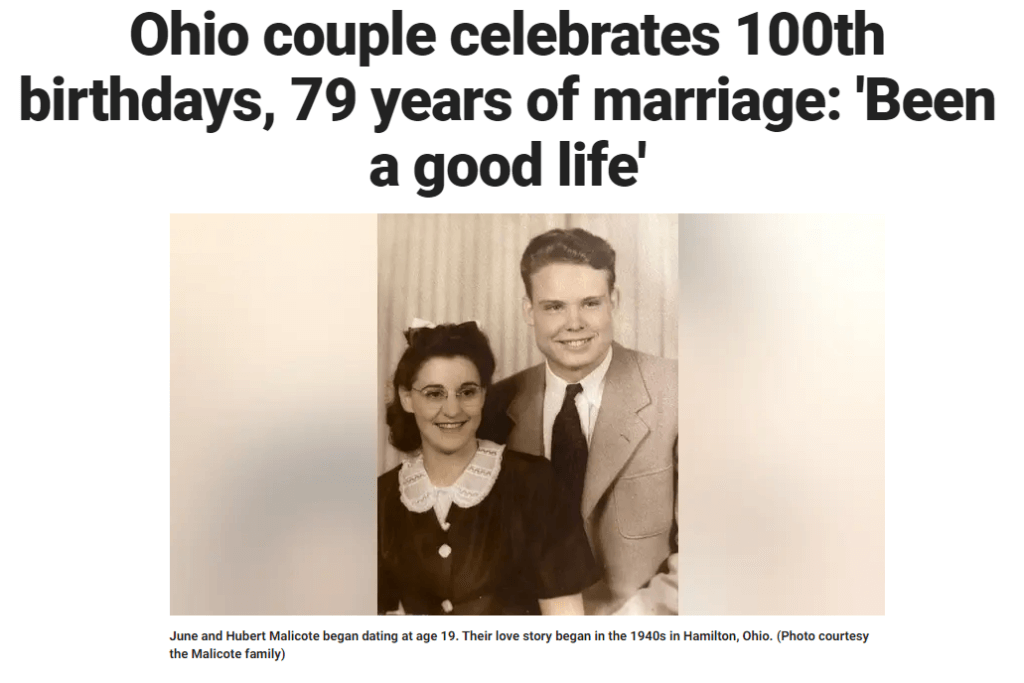 ---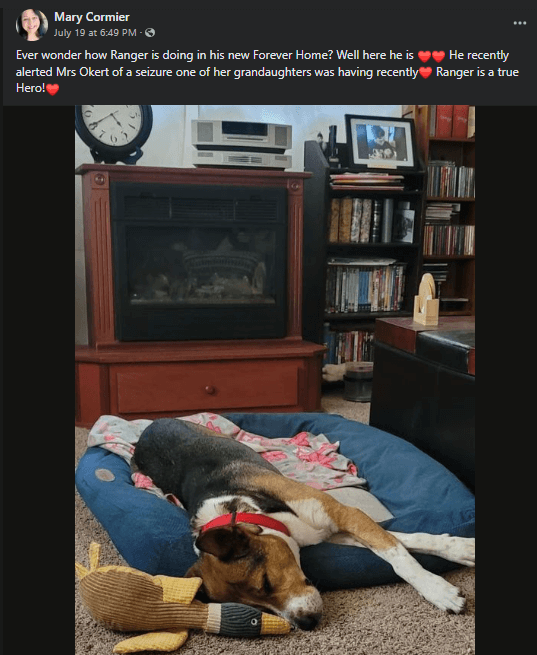 Click the photo to read about this "Rescue Ranger".
---
Fantasy Wonderland of 500,000 Balloons Gives Sick Kids Most Uplifting Fundraising Event Ever
---
This Pediatric Social Worker Creates Dolls That Represent Every Kind of Child
---
Retired Kindergarten Teacher's Class Return a Decade Later to Surprise Her on Graduation Day
---
Ethelreda the Skydiving Nonagenarian from Nebraska
A few months after first reporting this story on the Spirit Mornings Good News Update, Damian had the pleasure of meeting Ethelreda at the Treasures of the Church Exposition at St. Mary's Church-Nebraska City.
↓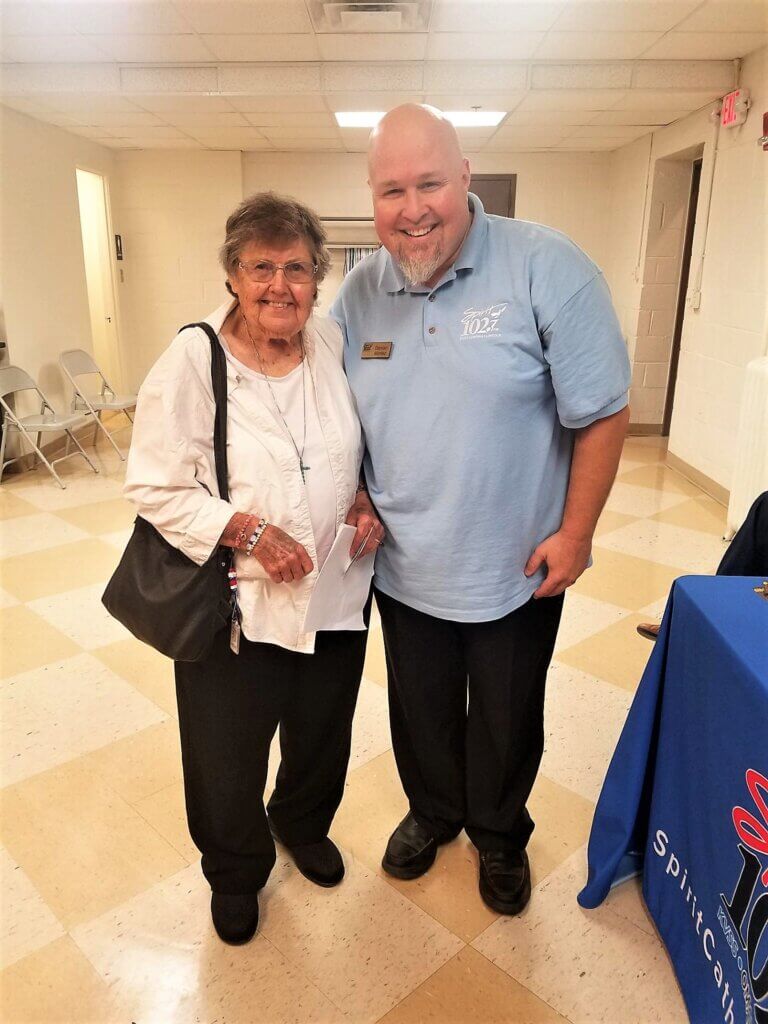 ---
Stray Dog Helps Kids Cross the Street
---
---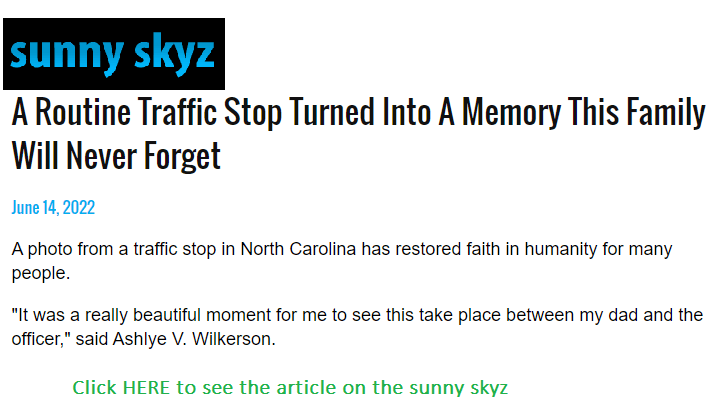 ---
Woman About to be Evicted Was Saved By Neighbors Who Bought the Home For Her
---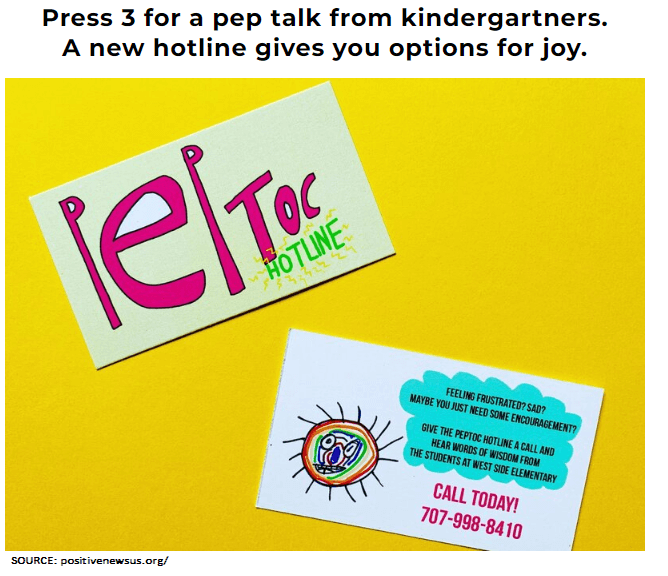 ---

---
Mom with ALS stands and shares wedding dance with son
---
This video of Obi the Boxer taking care of his baby human will give you all the feels!
---

---

---
VIDEO: Henry Richard, Martin Richard's brother crosses the finish line, completing his first Boston Marathon pic.twitter.com/mp1rWlNx67

— WBZ | CBS Boston News (@wbz) April 18, 2022
---
Firefighters From All Over the World Are Helping One Daughter Make a Gift for Her Dad
---
101-year-old earns honorary high school diploma after dropping out in the 1930s

---

---
Duke was a homeless dog that comforted troops overseas and is being transported to the U.S to live with one of the soldiers.

---
Omg… just going thru my video. This is a story about a red truck and a tornado…. I CANNOT believe they drove away like that. #txwx #tornado pic.twitter.com/8h0nD88xFv

— Brian Emfinger (@brianemfinger) March 22, 2022
---
---
Ukrainian Soldiers Adopt Freezing Puppy Who Now Stands Guard For Them
Ethelreda the Skydiving Nonagenarian from Nebraska
---

---
High School Students Accidentally FaceTime w/ the Tampa Bay Buccaneers Football Team
Entering a friend's phone number incorrectly in a group text inadvertently connected a high school basketball team with Tom Brady and other Buccaneers football players.
Apparently at that point SMB hands his phone to @_fournette who proceeds to walk around the locker room and introduce the boys to @MikeEvans13_ , @RobGronkowski, @RSherman_25, etc… pic.twitter.com/nd9aR2RgrT

— P. Jason Whalen (@pjwhalen16) November 24, 2021
Fournette stays on FaceTime for a good 10 minutes while @TomBrady finishes up a meeting. The boys are absolutely losing it during this. After some time passes he pops up on the screen and says "What's up fellas?!?!" The boys lose their minds… pic.twitter.com/JBwTtsKrRg

— P. Jason Whalen (@pjwhalen16) November 24, 2021
---
NFL Player Takes Young Fan to Daddy-Daughter Dance
---
Ginger Cat is Local Star for Stealing Hundreds of Toys and Presenting Them Sweetly to Neighbors
Click the photo if you would like to follow Kylo the "The Pirate Kitty"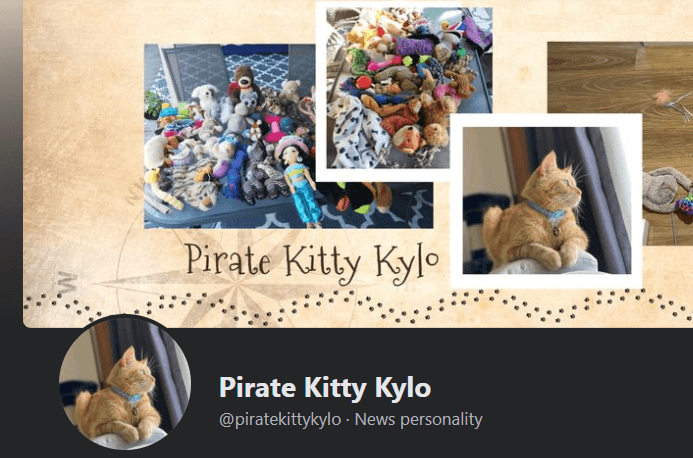 ---
Bride Has 'Slowest Walk Down the Aisle in History' as Her Ring Bearer Pet Tortoise Steals the Limelight on Her Big Day
Click HERE to read the story and see 'Tom Shelleck' the Tortoise at Good News Network

---
Arabella's Fight to Walk
---
NJ toddler buys over $1,700 worth of goods online from Walmart
---
Missed the March for Life? Here it is, in a 45-second video,
---
take me back to spirit mornings