Spirit Catholic Radio is excited to provide you three powerful exhibits to bring to your parish or event.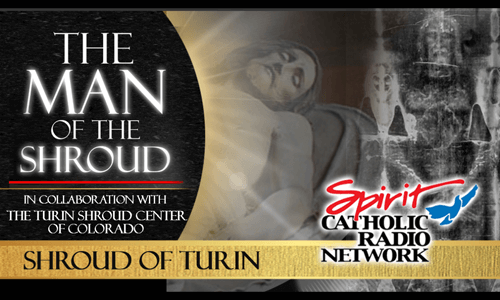 Spirit Catholic Radio presents a brand-new traveling exhibit The Man of the Shroud, a visual display of the power, history and science behind the Shroud of Turin. This powerful exhibit features beautifully-designed panels that will raise the questions, "Could the Shroud be the most important archaeological artifact ever found?" and Does it provide clues to what happened during the crucifixion and resurrection of Jesus?"
---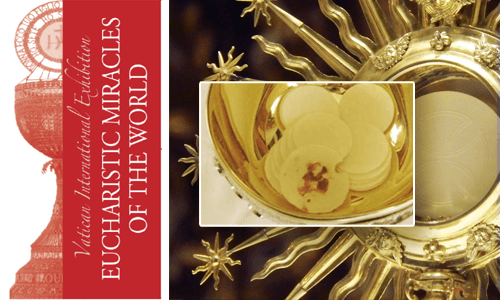 Eucharistic Miracles of the World| The Congregation for the Doctrine of the Faith, wants this exhibition to be displayed in every parish in the world. Spirit Catholic Radio is proud to offer this display to area organizations in order to promote Eucharistic Adoration and for the further evangelization of world.
---
Appeals of Our Lady | The exhibit is presented in the United States by the Real Presence Eucharistic Education and Adoration Society. It features beautiful panels highlighting Marian Apparitions around the world. They include stunning images of Mary as well as well-documented facts and historical information about the apparitions. All of the apparitions displayed in this exhibition have been recognized by their local bishops. The display's purpose is to increase the faith of people on earth through awareness of the miracles of Marian apparitions.
---
Spirit Catholic Radio also offers a variety of materials FREE. Please consider bringing the following to your parish, home, event or share with those in your community.
Yard Signs
Bumper Stickers
Program Guides
Parish Kiosk

Event Table (full of materials!)
Stickers
Prayer Cards
Bookmarks
Stop by one of our studio locations or contact us  to get your free materials.