Our mission is simple. We want all people to encounter Jesus by transmitting the Gospel message over the radio airwaves.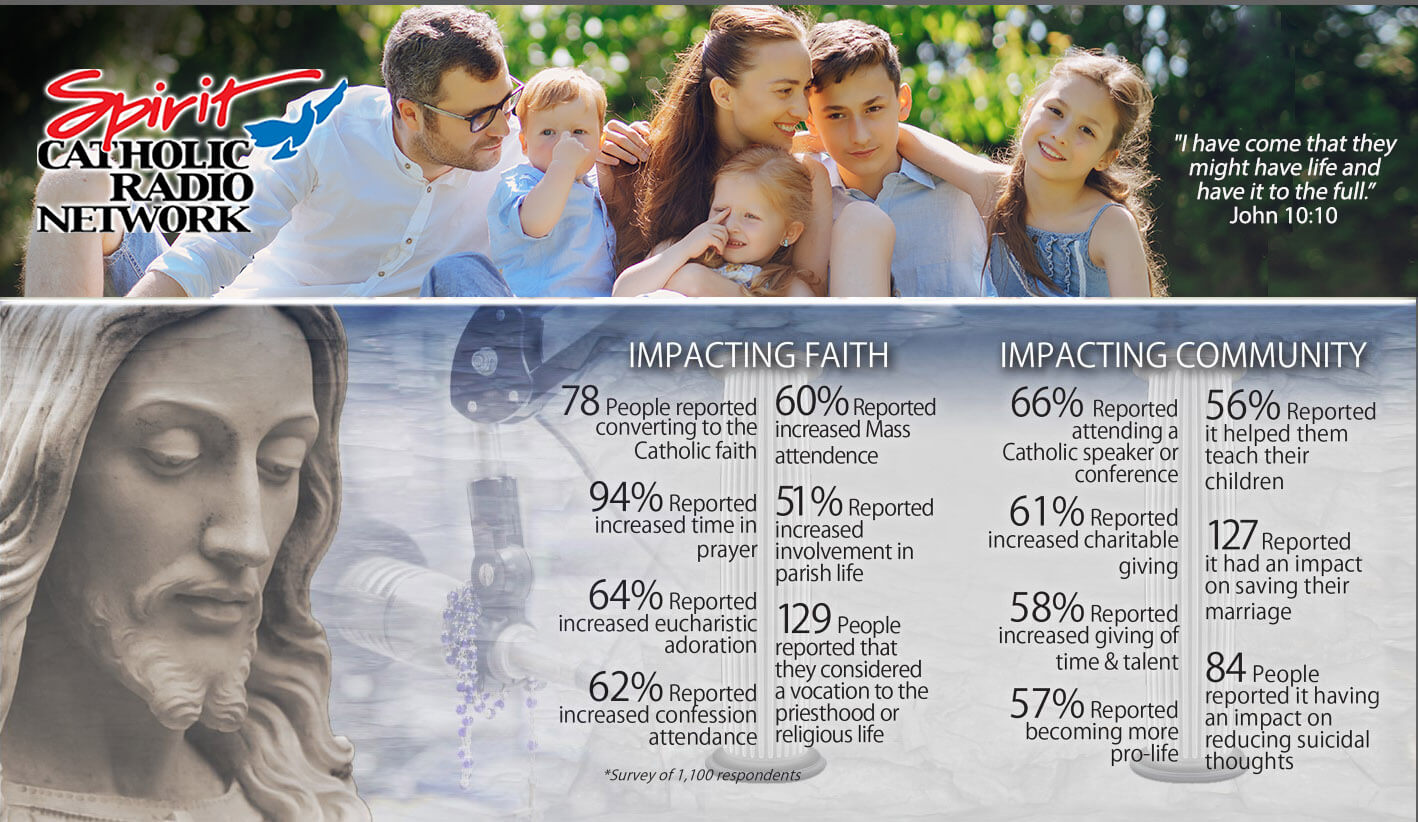 ---
About Us
Spirit Catholic Radio is a listener-supported 501(c)(3) Catholic radio station with studio locations in Omaha and Lincoln, Nebraska. Our coverage includes most of the state of Nebraska as well as Western Iowa.
Programming heard on Spirit Catholic Radio is a mix of locally-produced shows and national Catholic radio programs from names you know and trust.
Spirit Catholic Radio went on the air in Omaha in January 1999 with a weak signal, two employees, one volunteer, a small office, $750,000 in debt and a mission of evangelization. Today, the radio station continues to evangelize through its studio location in Omaha, remote studio in the Diocese of Grand Island office, a professional staff and nearly 300 volunteers in eastern, central and western Nebraska and western Iowa.
Spirit Catholic Radio reaches over 75 percent of the state of Nebraska's population with six network signals, nine affiliate signals and the entire state through live online broadcasting and a free smartphone app.
Spirit Catholic Radio is completely listener supported, has no annual deficit and continues to be a model for Catholic.
---
A Message From Our Bishops
We are blessed to have the moral support of our local bishops around the area, and we do our best to support them!  Spirit Catholic Radio does not receive any diocesan funding, but our bishops realize what a vital apostolate it is to help our community grow in faith, stay informed and to reach out to those who have fallen away or never had an authentic encounter with Christ Jesus.
Hear interviews with our bishops regularly on our locally produced morning show, Spirit Mornings, Monday through Friday from 6:45 to 9 a.m. with interview downloads available!


---
Where We Are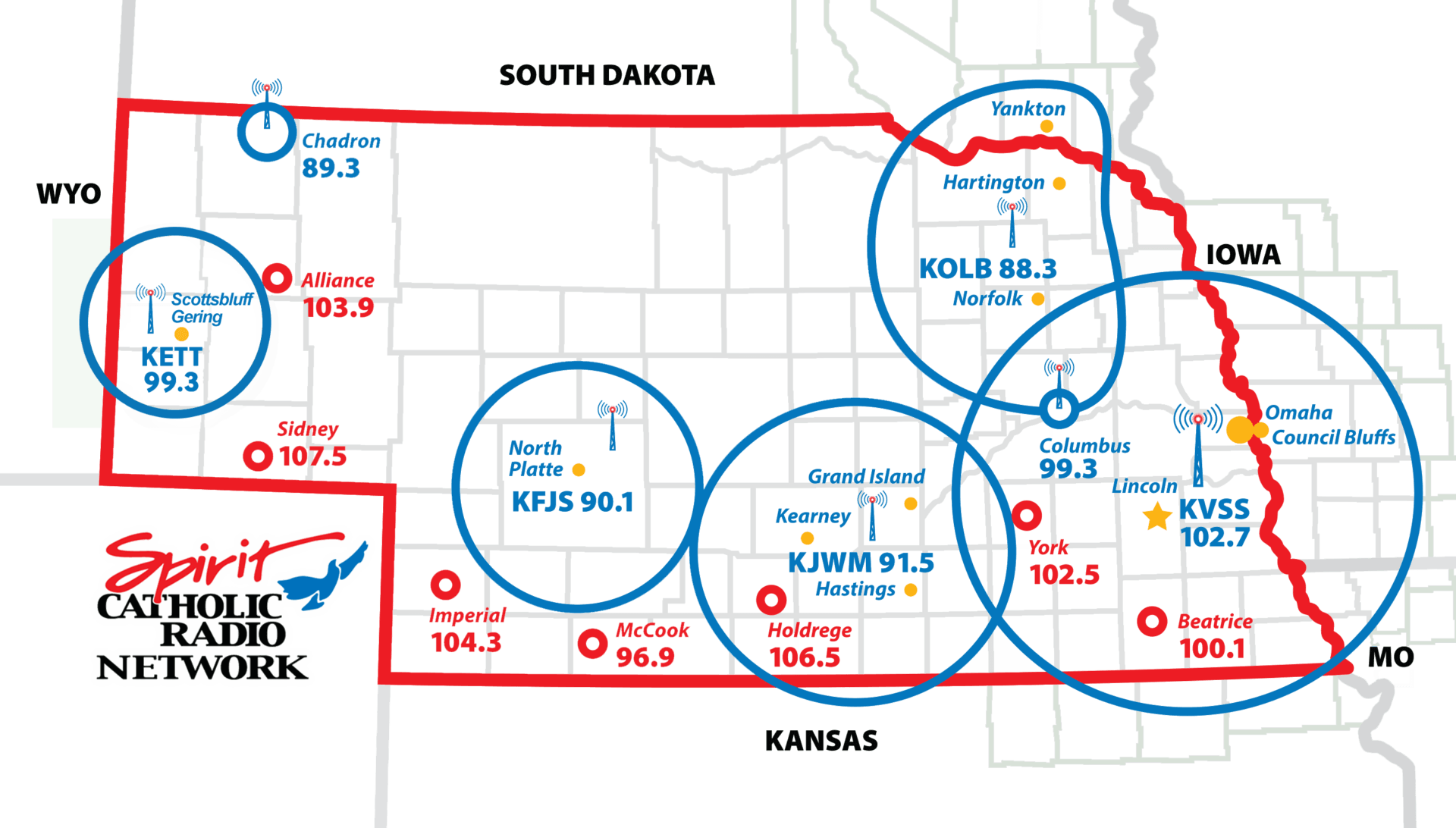 signals, map & more ways to listen!
Did You Know?
Spirit Catholic Radio is 100 percent listener supported–a qualified 501(c)(3).
The network reaches more than 1.4 million people in Nebraska, Iowa, South Dakota, Kansas, Wisconsin and Missouri.
Through streaming audio on the Internet, Spirit Catholic Radio has heard from listeners in six continents, 48 countries, 47 states or provinces and 257 cities.
Spirit Catholic Radio receives less than 20 percent of funding from on-air advertising known as business underwriting.
Does not ask for funding from any diocese.
Coverage Map | Staff & Board |Programming | News | Events