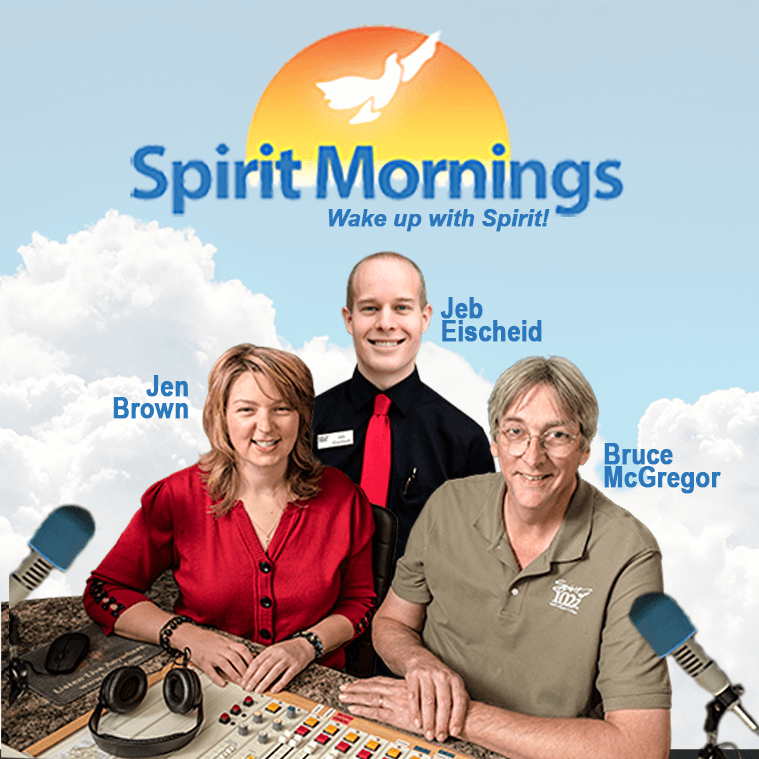 Details
Weekdays 6:40 - 9 a.m.
Wake up with Spirit! Every weekday from 6:40 to 9:00 a.m. we bring you locally-produced Catholic morning show, Spirit Mornings, with Bruce McGregor, Jen Brown and Jeb Eischeid. The Spirit Mornings team brings you Catholic news, local news and weather, interviews with local priests and guests and so much more–all from our studios in Omaha, Neb.
*Weekend Edition Saturday and Sunday from 6:00-6:30 a.m., and Saturday evenings at 5:30 p.m.
Contact Spirit Mornings: Bruce McGregor | Jen Brown | Jeb Eischeid 
On-Air: 1-855-571-1027
SHOW NOTES
November School Calendar Contest Numbers 16772 -  17654 -  14593 -  3054 -  11272 -  11571 -  672 -  4019 -  4107  -  15920
Audio From This Week