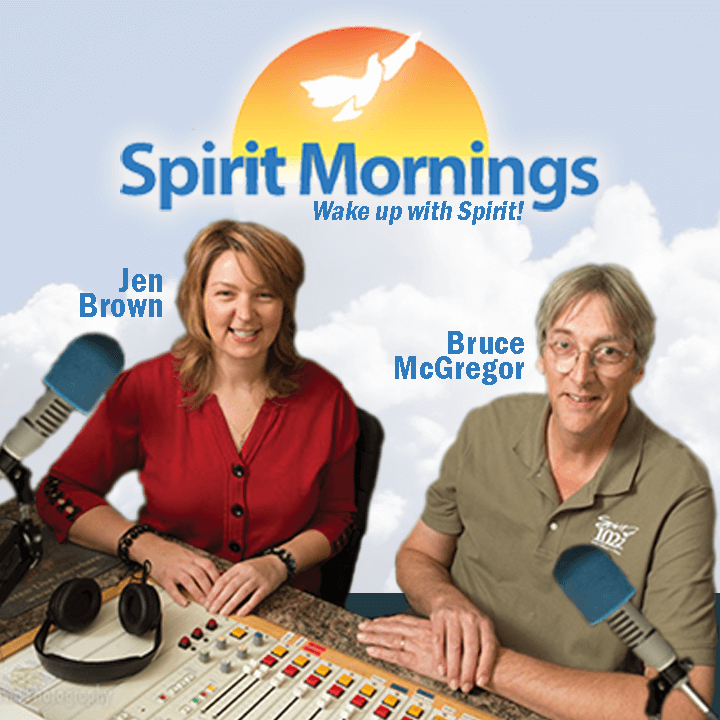 Details
Weekdays 6:40 - 9 a.m.
Wake up with Spirit! Every weekday from 6:40 to 9:00 a.m. we bring you locally-produced Catholic morning show, Spirit Mornings, with Bruce McGregor and Jen Brown. The Spirit Mornings team brings you Catholic news, local news and weather, interviews with local priests and guests and so much more–all from our studios in Omaha, Neb.
Monday through Friday
6:40 to 9:00 a.m.
Click here for where to listen.
1-855-571-1027
SHOW NOTES September winning calendar numbers are: |
Click here
to email us if your calendar number is listed!
Audio From This Week
Bruce McGregor
Spirit Mornings Co-Host and Program Director Bruce McGregor As program director since 2004, Bruce McGregor oversees the day-to-day operations of the programming of the radio station
Learn More
Jen Brown
Spirit Mornings Co-Host Jen Brown Jen Brown was born and raised in the metro area. She is a Council Bluffs, Iowa gal and churchgoer (Corpus Christi
Learn More