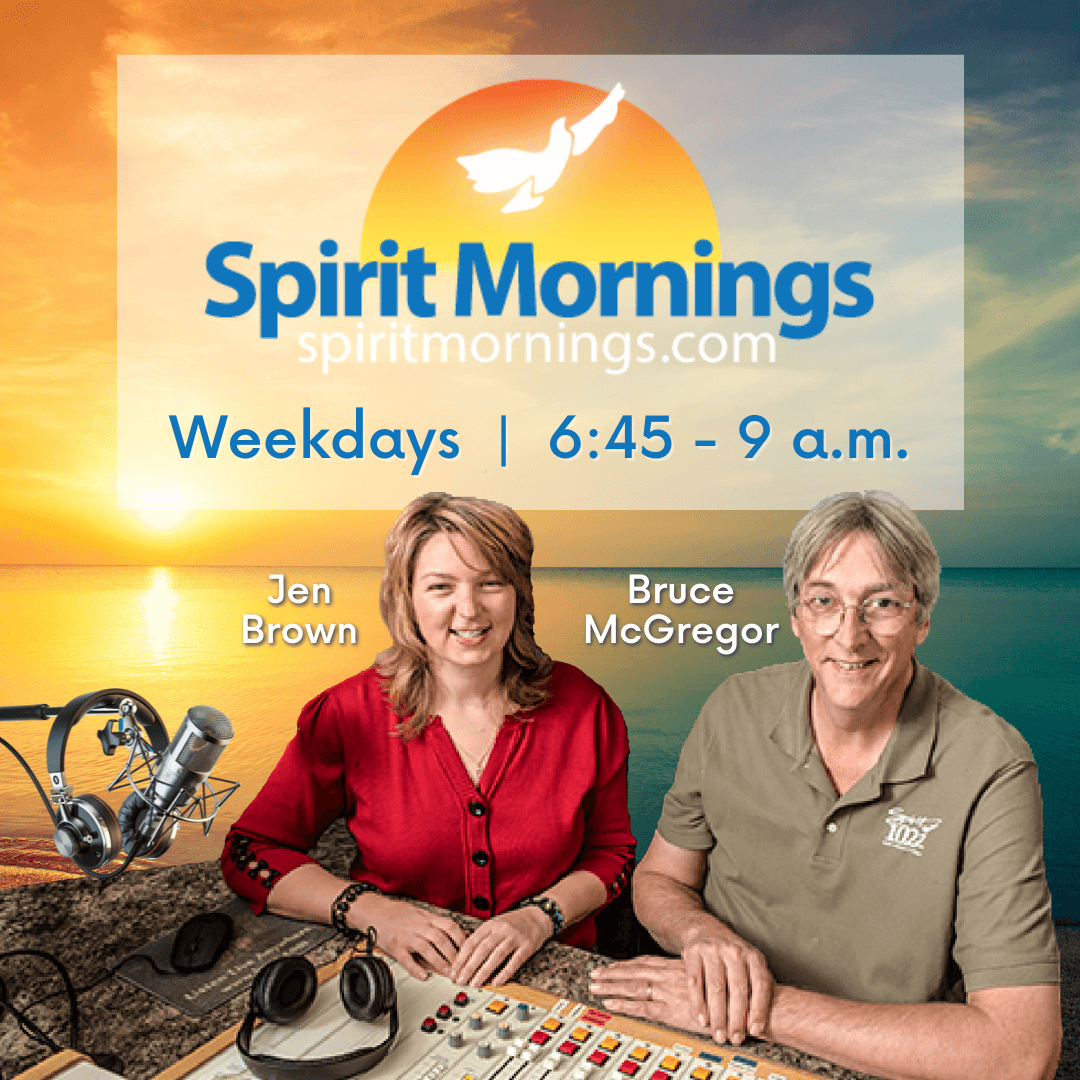 Details
Weekdays 6:40 - 9 a.m. Upcoming guest schedule is found below!
Wake up with Spirit! Weekdays from 6:45 to 9:00 a.m. we bring you our locally-produced Catholic morning show, Spirit Mornings, with Bruce and Jen. The Spirit Mornings team brings you Catholic news, local news and weather, interviews with local priests that you know, national guests, and so much more. All centered on our aim for YOU to encounter Jesus!

*Weekend Edition Saturday from 6:00-6:30 a.m., and Saturday evenings at 5:30 p.m.
Contact Spirit Mornings: Bruce McGregor | Jen Brown
On-Air: 1-855-571-1027
Scroll down to access the previous week's audio, listener-favorite segments, and more!
Upcoming Guests on Spirit Mornings 
Tuesday, August 9
Good Book Club – Deacon Patrick Simons - Matthew 14:22-36 (Jesus Walks on the Sea; Jesus Heals the Sick in Gennesaret)
What's New at the Newman Center (UNO)
Ask a Priest – Fr. Jeff Loseke – Submit your question HERE
Michael Hesemann -  Author of "THE POPE AND THE HOLOCAUST: PIUS XII AND THE VATICAN SECRET ARCHIVES" - How Pope Pius XII saved nearly a million Jews during Holocaust.
Wednesday, August 10
Good Book Club -  Sharon Doran - Matthew 15:1-20 (The Tradition of the Elders; Things That Defile a Man)
Deacon Peter Kennedy – Catholicism 2.0 Series
Matthew Pohlman – Seminarian update "Rome to Home"
Valeri McMahon and Maria Pinkerton – Spirit Catholic Radio team members
Thursday, August 11
Good Book Club – Dr. Paul Gondreau - Matthew 15:21-39 (The Canaanite Woman's Faith; Jesus Heals Many People; Feeding the Four Thousand)
Nebraska Catholic Conference
Karlo Broussard – Catholic Answers speaker and author of a new book "Meeting the Protestant Response".
Sandy Danik - Director of Nebraska Right to Life
Friday, August 12
Good Book Club – Fr. Loras Grell - Matthew 16:1-12 (The Demand for a Sign; the Leaven of the Pharisees and Sadducees)
Sunday Mass Prep – Fr. Bernard Kimminau – hear a summary of Sunday's reading
Laura Buddenberg – Helping you live as a Pro-Life family
Cat-E-Quiz-'em - Call in and win prizes!!
---
Audio From This Week
Bruce McGregor
Spirit Mornings Co-Host Bruce McGregor - Bruce McGregor is co-host of Spirit Mornings, having been with Spirit Catholic Radio since 2004. He said he believes God
Learn More
Jen Brown
Spirit Mornings Co-Host Jen Brown -  Jen Brown was born and raised in the metro area. She is a Council Bluffs, Iowa gal and churchgoer (Corpus
Learn More