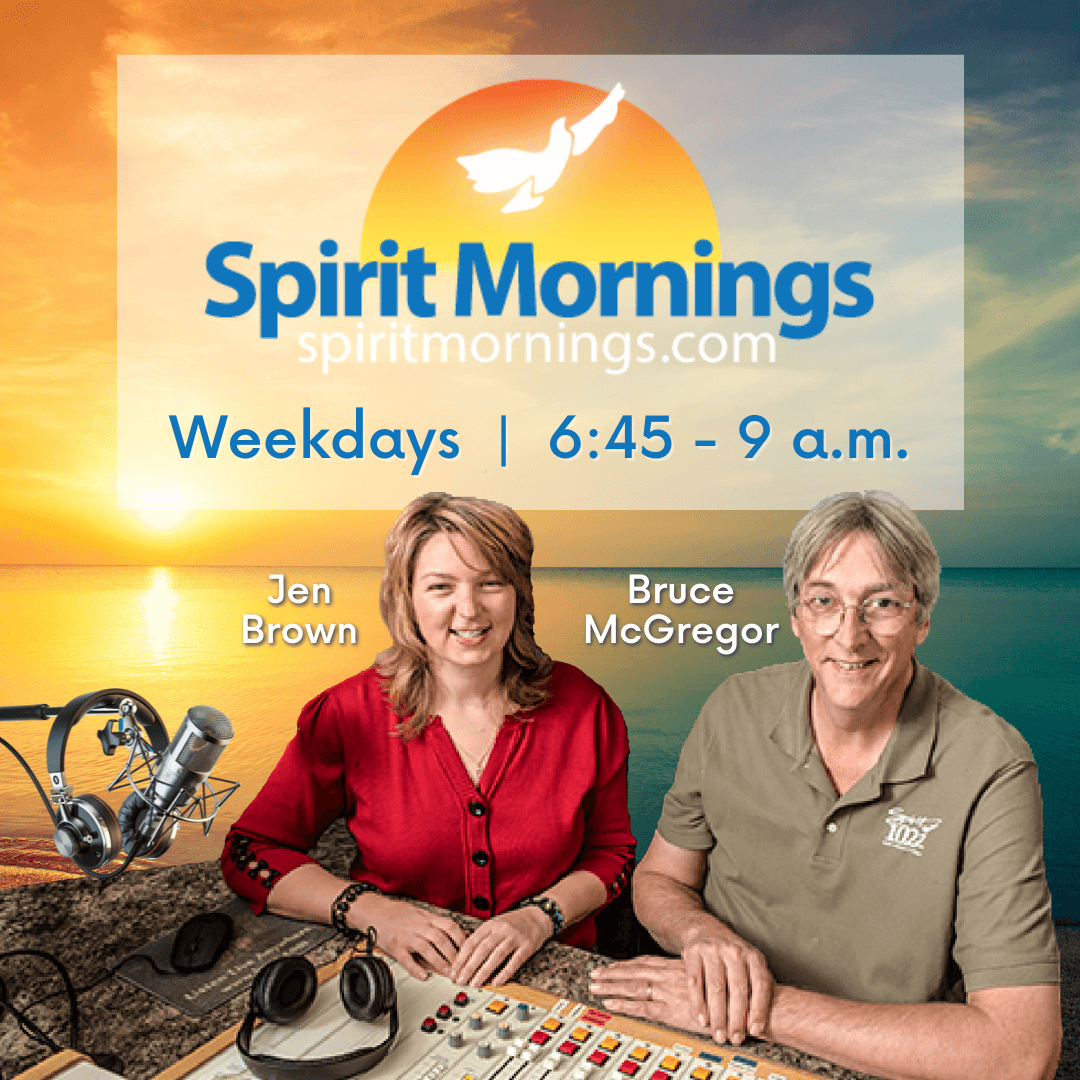 Details
Weekdays 6:45 - 9 a.m. Upcoming guest schedule is found below!
Wake up with Spirit! Weekdays from 6:45 – 9 a.m. CT we bring you our locally-produced Catholic morning show, Spirit Mornings, with Bruce and Jen. The Spirit Mornings team brings you Catholic news, local news and weather, interviews with local priests that you know, national guests, and so much more. All centered on our aim for YOU to encounter Jesus!

*Weekend Encore: Saturdays 6 a.m. and 5:30 p.m. CT.

Contact Spirit Mornings: Bruce McGregor | Jen Brown
On-Air: 1-855-571-1027
Scroll down to access the previous week's audio, listener-favorite segments, and more!
Upcoming Guests on Spirit Mornings 
---
Thursday, February 2
Fr. Robert Spitzer -new book on the Moral Teachings of the Church
Good Book Club - Dcn. Steve Nelson, Genesis 19:1-29
Mark Brumley - Benedict XVI: Servant of Love, commemorative photobook released
Friday, February 3
Mass Prep - Fr. Taylor Leffler summarizes the readings we'll hear on Sunday
Pro-life Update - Laura Buddenberg of Essential Pregnancy Services
Good Book Club - Bernadette Esposito, Genesis 20
Cat-e-quiz'em - Call in and WIN! 855.571.1027
Audio From This Week
Bruce McGregor
Spirit Mornings Co-Host Bruce McGregor - Bruce McGregor is co-host of Spirit Mornings, having been with Spirit Catholic Radio since 2004. He said he believes God
Learn More
Jen Brown
Spirit Mornings Co-Host Jen Brown -  Jen Brown was born and raised in the metro area. She is a Council Bluffs, Iowa gal and churchgoer (Corpus
Learn More