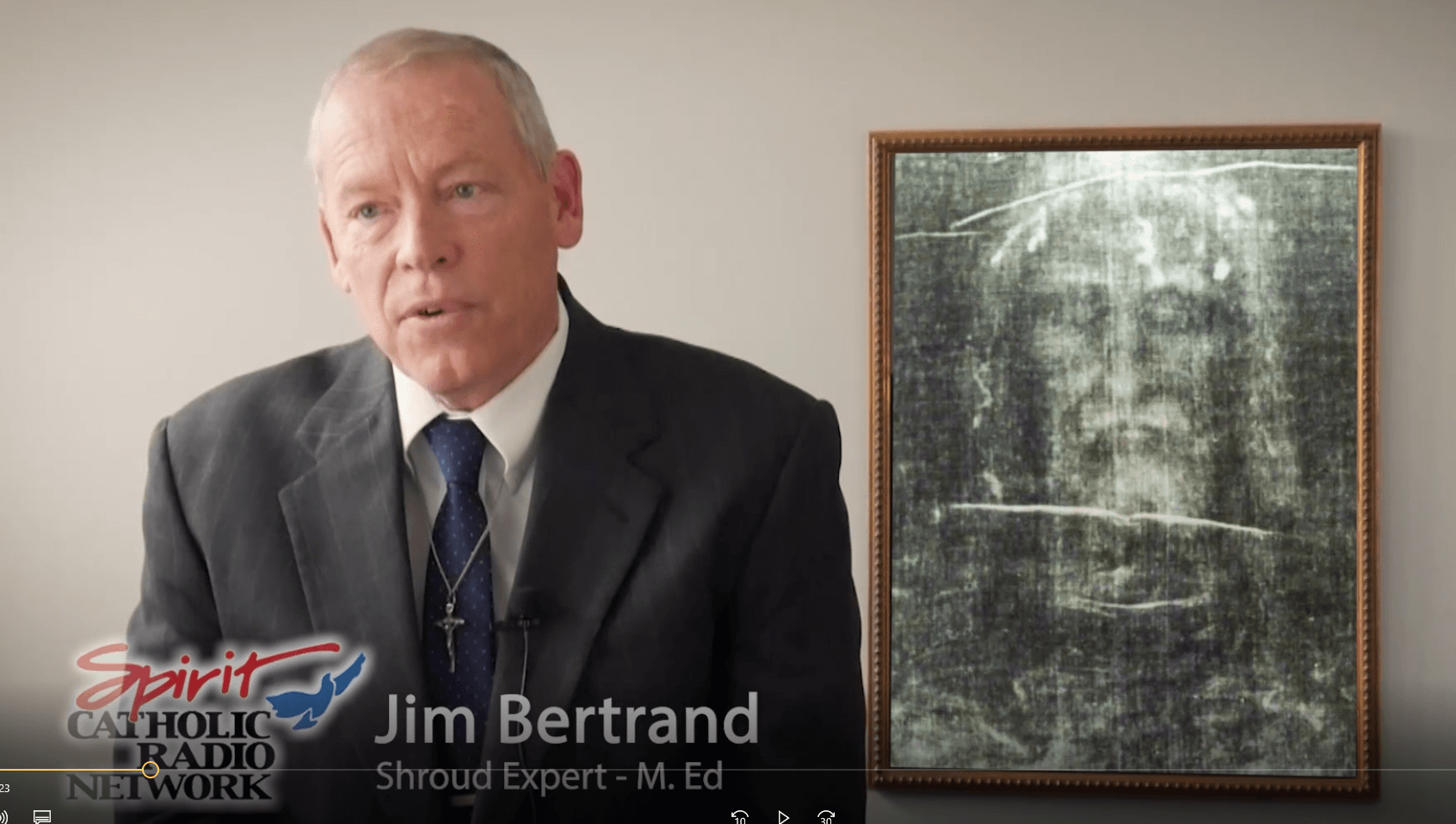 View a sneak peek of the exhibit here
Jim Bertrand – M. Ed. & Shroud Expert and Tour Speaker

Mr. Bertrand is a member of the Confraternity of the Holy Shroud and is Nebraska's local Shroud expert speaker and has been presenting on the Shroud for several years. Along with his powerful presentation, he brings with him a full-size replica of the Holy Shroud. We encourage parishes reserving the Man of the Shroud exhibit throughout the year to check his availability (details below).
Shroud Exhibit Tour Schedule
---
November 8 – November 15 : Corpus Christi – Council Bluffs, IA (Jim Bertrand will speak on Nov 9 at 6 p.m.)
Nov 8 – Nov 15th : (Parish Hall) 42-panel exhibit with replicas of crown of thorns, whip, nails, and holy sponge in the parish hall for viewing. Spanish version also available. Shroud replica is ONLY for Jim's presentation.| Viewing times are Mon., Nov. 8 – 3 pm to 7 pm, Tues., Nov. 9 – 3 pm to 8 pm, Wed., Nov. 10 – 9 am to 7 pm, Thurs., Nov. 11 – 3 pm to 7 pm, Fri., Nov. 12 – 9 am to 7 pm, Sat., Nov. 13 – 3 pm to 7 pm, Sun., Nov. 14 – 9 am to 2 pm, Mon., Nov. 15 – 3 pm to 6 pm
Tuesday, Nov 9th :  (Church) Jim Bertrand gives his presentation on the Shroud at 6 p.m. (about 1hr + 20 min Q&A). Viewing of display to follow. Jim's Powerpoint presentation will have a Spanish translation as well. Jim brings a Shroud replica. This is the only viewing of the Shroud replica during the exhibit.
---
Exhibit will include:
– *Rare viewing* of a full-size replica of the Shroud of Turin (Jim Bertrand's Presentation)
– Replicas of the Crown of Thorns, whip, nails and Holy Sponge
– Spirit Catholic Radio's 42-panel information display
– Confessions, Eucharistic Adoration and Benediction (at participating parishes)
---
To bring the Man of the Shroud to your group (which is separate from the tour listed above), view our Community Calendar first to ensure the display is available on your requested date(s). Then, complete our online request form by clicking the following button:
---
Other exhibits: