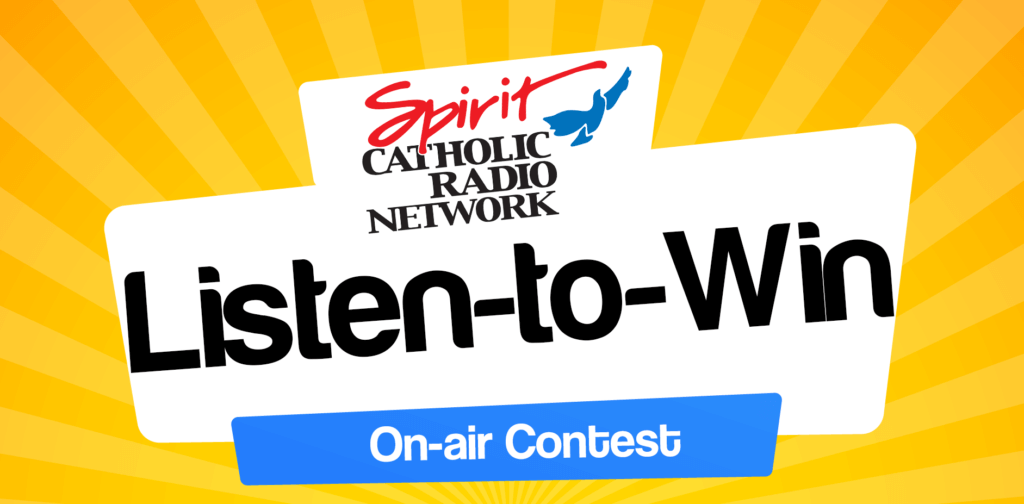 Register your name NOW in the Spirit Catholic Radio Listen-to-Win on-air contest. The contest begins April 1 and the first big prize you have an opportunity to qualify for is a trip for two with Spirit Catholic Radio to the Holy Land in November 2019!
So, register your name today and on March 31, we'll send instructions about how to qualify to win this amazing trip. Click on the red button below to register:
REGISTER YOUR NAME – LISTEN TO WIN CONTEST
---
You can also text to register | Text Listen2Win to 55222 and complete the form you receive in the reply.