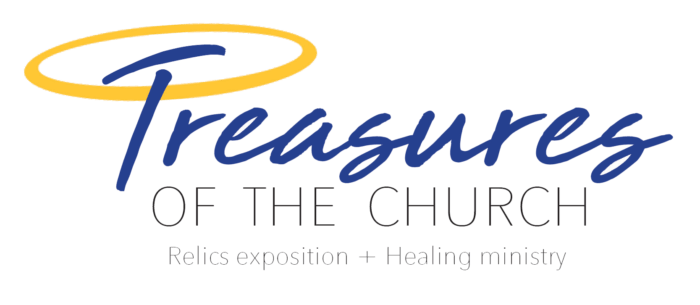 News article published July 3, 2019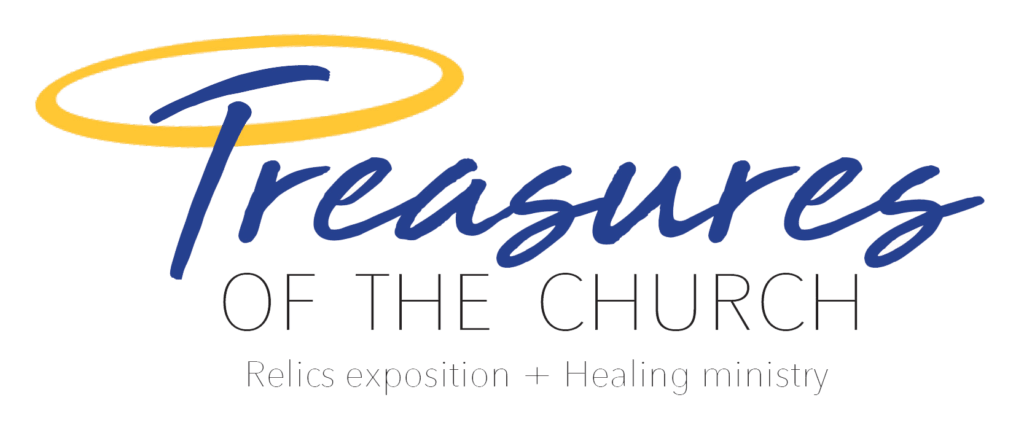 Spirit Catholic Radio, as a part of our 20th anniversary theme "Together on a Journey to Sainthood," is excited to bring you Treasures of the Church–a teaching and exposition of more than 150 sacred relics–some believed to be as old as 2,000 years. Treasures of the Church is also a healing ministry, with reports of healing among a number of visitors to the exposition (click here to read testimonials). Among the treasures are relics of St. Therese of Lisieux, St. Francis of Assisi, St. Anthony of Padua, St. Thomas Aquinas and St. Faustina. In addition, there will be a piece of a veil believe to have belonged to Our Lady and one of the largest remaining pieces of the True Cross in the world. Presented by Fr. Carlos Martins of the Companions of the Cross.
The veneration of relics is a communion with the heroes of our Christian faith, asking for their powerful intercession. Many people have reported outstanding blessings and conversions through this ministry, and many have reported healings. Attendees are encouraged to bring their articles of devotion (such as rosaries, holy cards, etc.) and pictures of ill friends/family members which may be touched to the reliquaries as a means of intercessory prayer.
click here to view more fun 20th anniversary activities
---
Sun., July 14 – Holy Rosary Catholic Church in Alliance
2 p.m.
904 Cheyenne Ave. in Alliance
Mon., July 15 – St. Patrick Catholic Church in North Platte
7 p.m.
415 N Chestnut St. in North Platte
Tues., July 16 – St. Michael Catholic Church in Hastings
7 p.m.
715 Creighton Ave. in Hastings
Wed., July 17 – St. Mary Cathedral in Grand Island
7 p.m.
112 S Cedar St. in Grand Island
Thurs., July 18 – St. Mary Catholic Church in Norfolk
7 p.m.
2300 W. Madison Ave. in Norfolk
Fri., July 19 – St. Isidore Catholic Church in Columbus
7 p.m.
3921 20th St. in Columbus
Sat., July 20 – St. Joseph Catholic Church in Geneva
5 p.m.
831 E St. in Geneva
Sun., July 21 – St. Michael Catholic Church in Lincoln
2 p.m.
9101 South S 78th St. in Lincoln
Mon., July 22 – St. John the Apostle Catholic Church in Lincoln
7 p.m.
7601 Vine St. in Lincoln
Tues., July 23 – St. Patrick Catholic Church in Fremont
7 p.m.
3400 E 16th St. in Fremont
Wed., July 24 – St. Patrick Catholic Church in Gretna
7 p.m.
508 W Angus St. in Gretna
Thurs., July 25 – St. Robert Bellarmine Catholic Church in Omaha
7 p.m.
11802 Pacific St. in Omaha
Fri., July 26 – St. Patrick Catholic Church in Council Bluffs
7 p.m.
4 Valley View Drive in Council Bluffs, Iowa
Sat., July 27 – St. Joseph Catholic Church in Auburn
7 p.m.
2301 N St. in Auburn
---