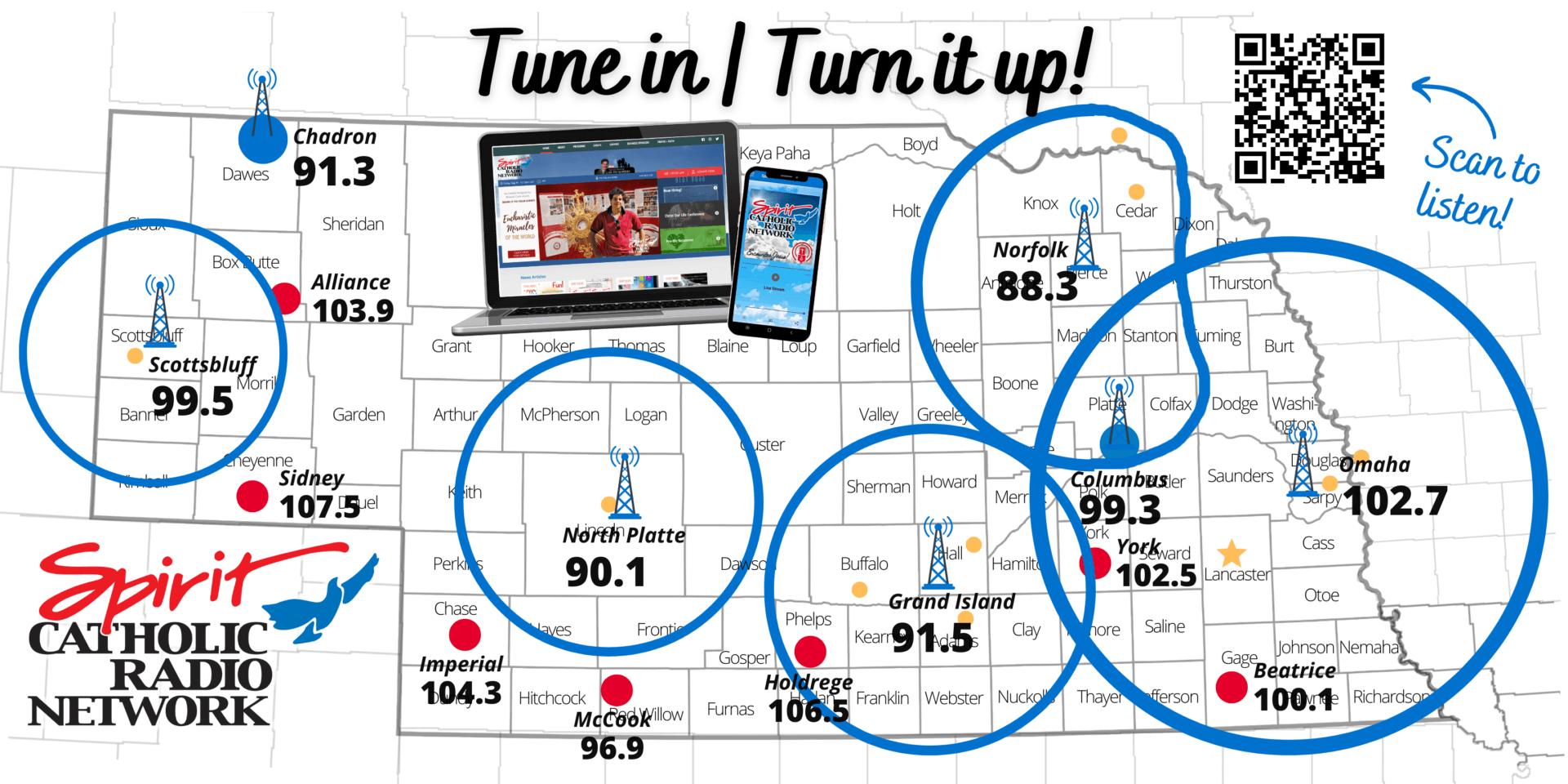 It's Official – the Scottsbluff & Chadron signals have moved on up the dial!
Listeners in the Chadron area can now hear their favorite Spirit Catholic Radio programming on 91.3 FM (formerly 89.3 FM)!!!
In the Scottsbluff/Gering area, we can be heard on 99.5 FM!!!!
Thank you for the patience of the listeners/supporters in these areas. You've stuck with us through lightning strikes and power surges, transmitter issues, wildfires, tower instability worries, and more. With these brand new towers, transmitters, and antennas, we are now able to broadcast strong 24/7. Please help us evangelize by sharing this news with your loved ones!