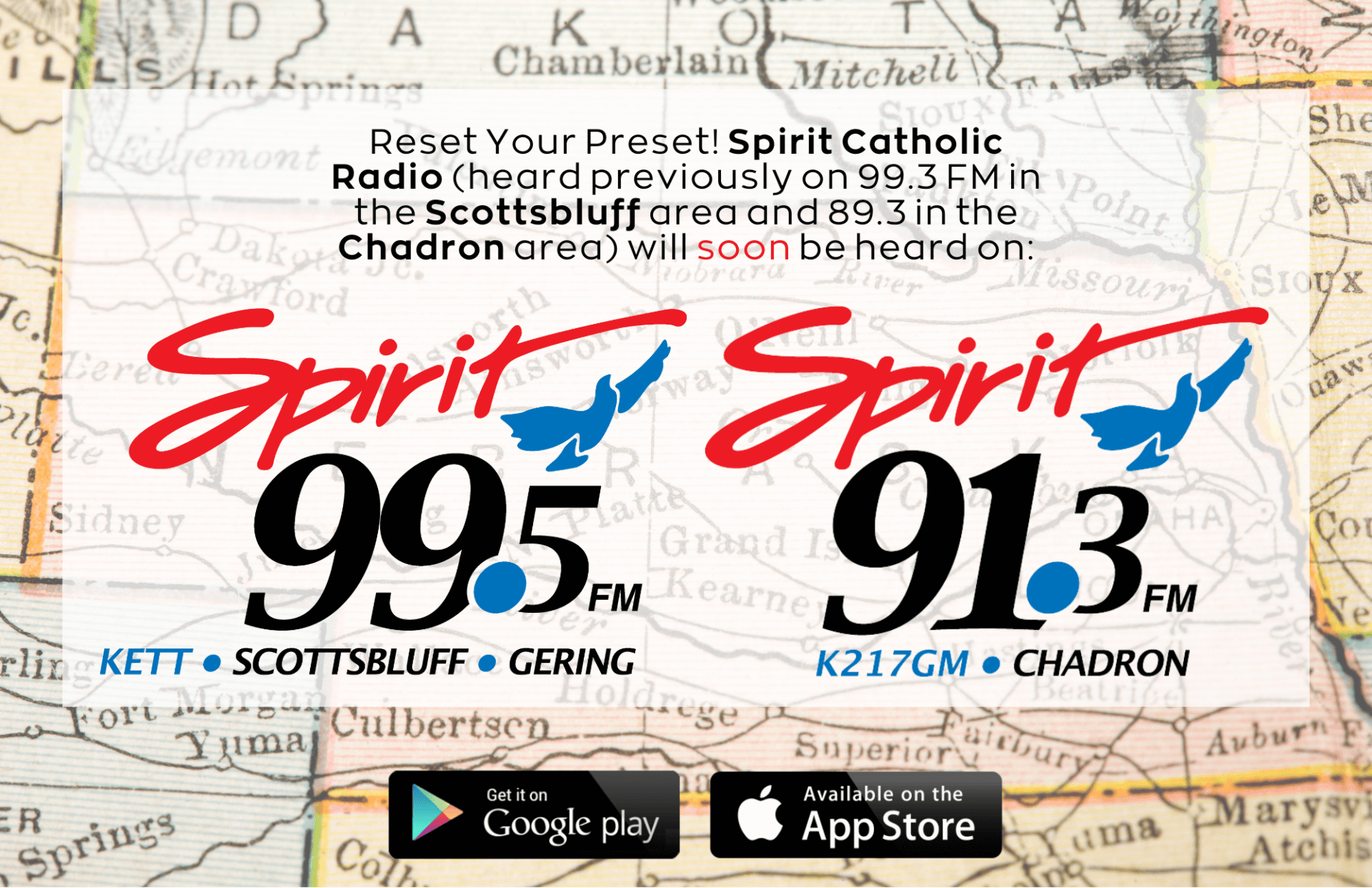 In August, two Spirit Catholic Radio signals in the panhandle of Nebraska are moving on up the dial!
Listeners in the Chadron area can now hear their favorite Spirit Catholic Radio programming on 91.3 FM (formerly 89.3 FM)!!!
Currently in the Scottsbluff/Gering listening area, we can be heard on 99.3 FM. Once construction of the new tower is complete, we will be switching to 99.5 FM.
We will keep you posted on when we expect the Scottsbluff signal change to take affect. Pray for the safety of the crew members working on the tower installation, and for good weather to be able to complete this projects!