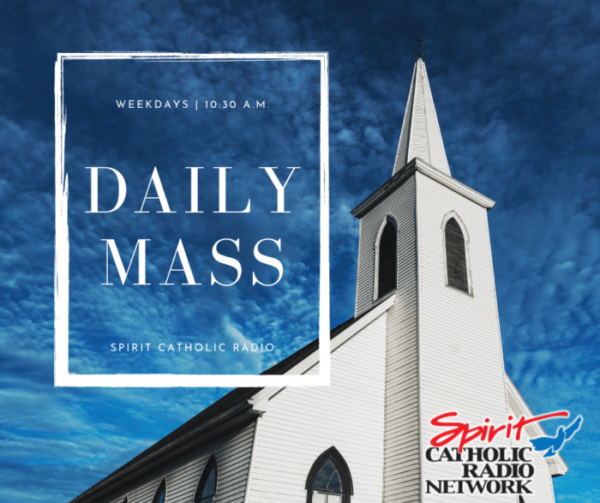 Daily Mass Broadcast Rotation Now Includes North American Martyrs in Lincoln
The Spirit Catholic Radio Network is pleased to begin weekday broadcasts of the Holy Sacrifice of the Mass from the North American Martyrs parish within the Diocese of Lincoln. The broadcast from North American Martyrs will air at 10:30 a.m. CT on Thursdays.
Hear the daily Mass at 10:30 a.m. CT weekdays from:
St. Wenceslaus in Omaha
St. Mary & St. Joseph in Valparaiso
North American Martyrs in Lincoln
St. Cecilia in Hastings
St. Leo in Grand Island
The Spirit Catholic Network's 15 radio signals reach 94% of Nebraska population, as well western Iowa and parts of six other states. The Network continues to explore opportunities to broadcast the Mass from throughout the listening area so that listeners can enjoy hearing the Holy Mass from a variety of locations.
---
Prep for this weekend's Mass by listening to these programs:
Catch the weekly "Mass Prep" segment every Friday at 7 a.m. CT on Spirit Mornings: