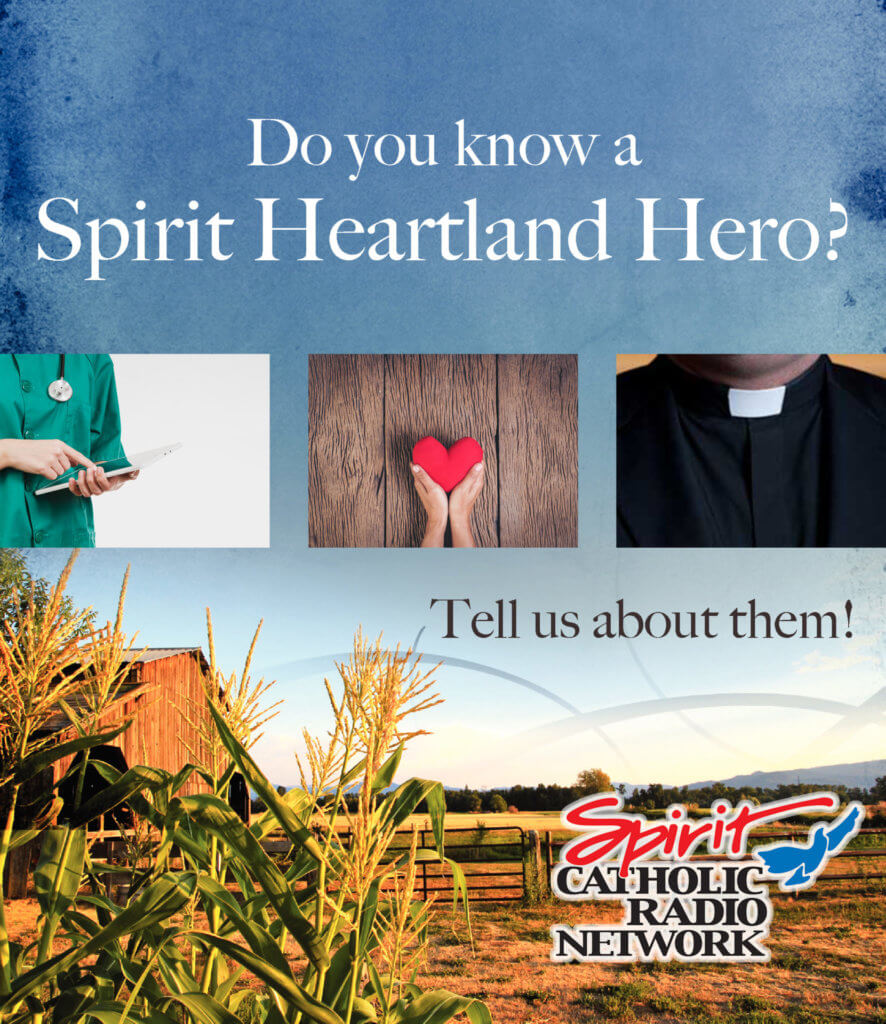 Every day, throughout the Spirit Catholic Radio listening area, there are countless individuals going above and beyond to make a difference during these difficult times. Teachers helping families navigate virtual learning; priests bravely serving our communities; healthcare workers on the front lines; essential workers; and many more.
These Spirit Heartland Heroes make us proud to broadcast in Nebraska, Western Iowa and in the heartland and we'd like to recognize their efforts. If you know someone who is a Spirit Heartland Hero, let us know through our Facebook page (starting Mon., May 4) or by emailing us at [email protected]
We will be recognizing select Spirit Heartland Heroes on-air and may send those recognized a small token of our appreciation. Nominate a Spirit Heartland Hero today!