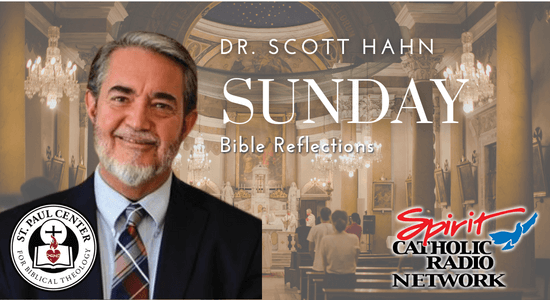 Spirit Catholic Radio will begin carrying Dr. Scott Hahn's "Breaking the Bread" segments multiple times throughout the week.
These Sunday Bible Reflections are created by the St. Paul Center and give a quick summary of the readings for the coming Sunday's Mass.
Give a listen at these times (Central Time) to hear the reflections and learn more about them at the St. Paul Center's website.
Fridays: 6:40 a.m. following Food For the Journey and after Mass around 10:50 a.m.
Saturdays: 6:28 a.m. following Spirit Mornings (Encore); at 5:30 p.m. after the Rosary; and at 8:57 p.m. following Witness 
Sundays: 6:50 a.m. following the Rosary and at 10:50 a.m. after Fr. Larry Richards