From March 27 through March 31, Spirit Catholic Radio will host our Spring Care-a-thon.
What is that?
For those of you who may not be familiar with our Care-a-thons, we wanted to take some time to explain some common terms you'll hear while tuning in during the fun and prayerful week. For example, what exactly is a Care-a-thon? Where is this "piazza" located that you keep referencing on air? What's this cool sounding St. Luke Society that you mention?
---
SPIRIT CATHOLIC RADIO: A fully listener-supported 501(c)(3) Catholic radio station in Omaha, Nebraska. Our 15 network signals cover 94% of the state of Nebraska as well as Western Iowa. Click the map below to learn more about these signals.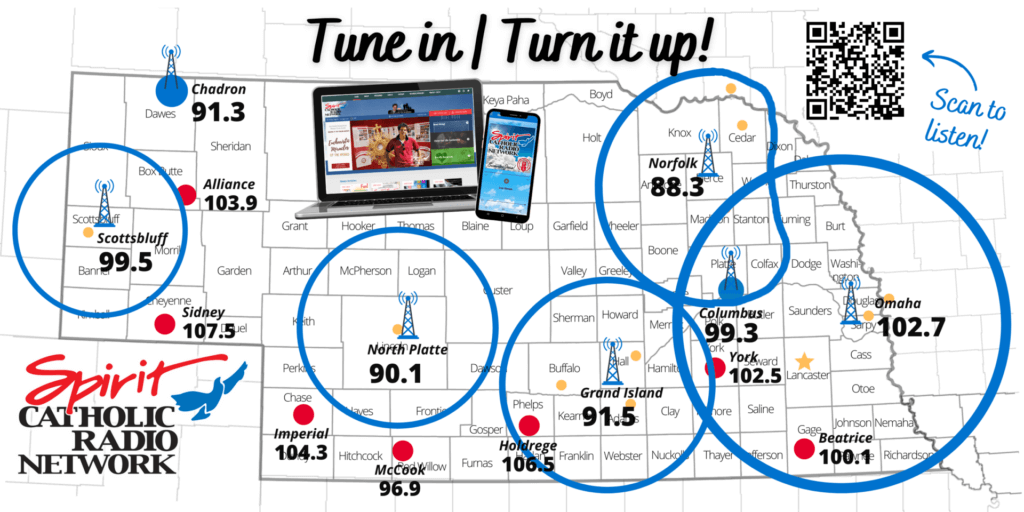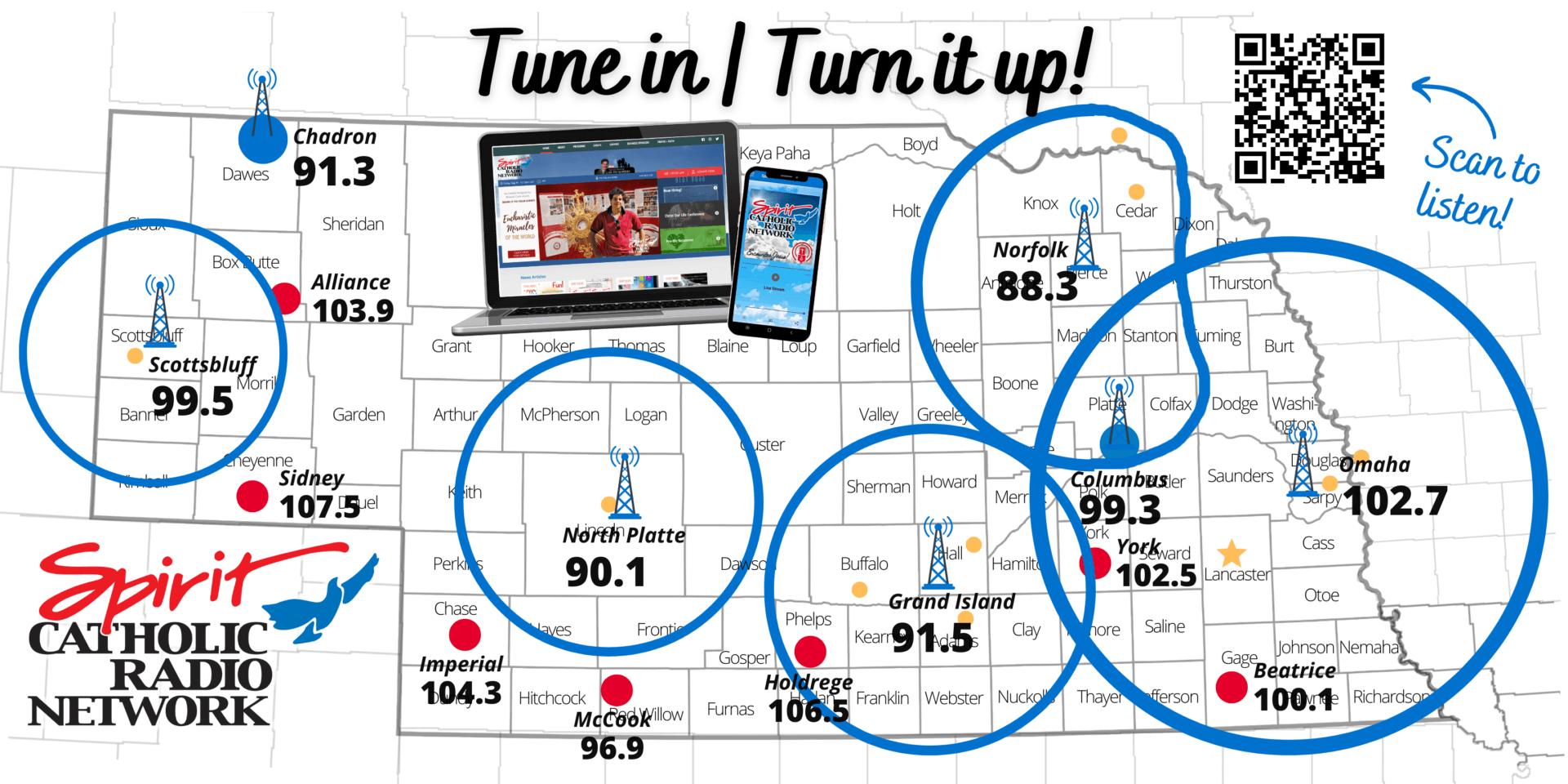 CARE-A-THON: Twice a year (spring and fall) we turn to our listeners to financially help us continue our mission of outreach and evangelization. We ask for donations – of any size – to help with upkeep of our antennas, transmitters, generators, studio equipment, required licensing, daily operations, community awareness, and staff. We try to make these weeks interactive, inspirational, and fun by inviting special guests to join our staff on air. Click HERE to see some of the scheduled guests! We accept donations throughout the year, and many donors prefer to set up a monthly recurring gift. We are so blessed by your support.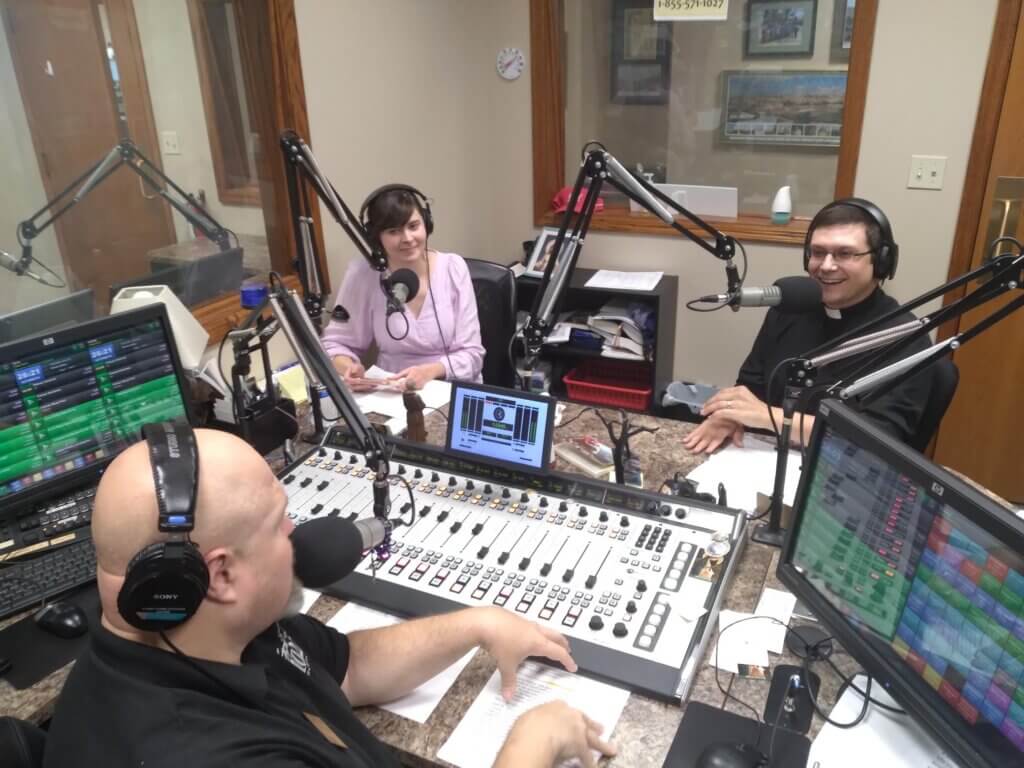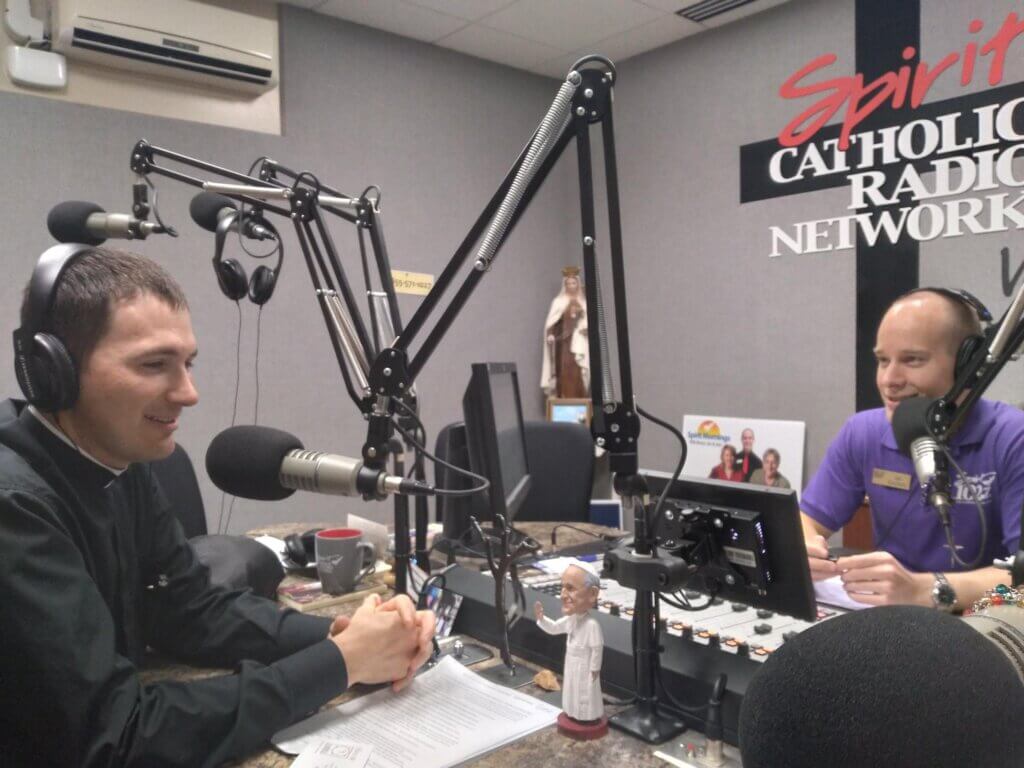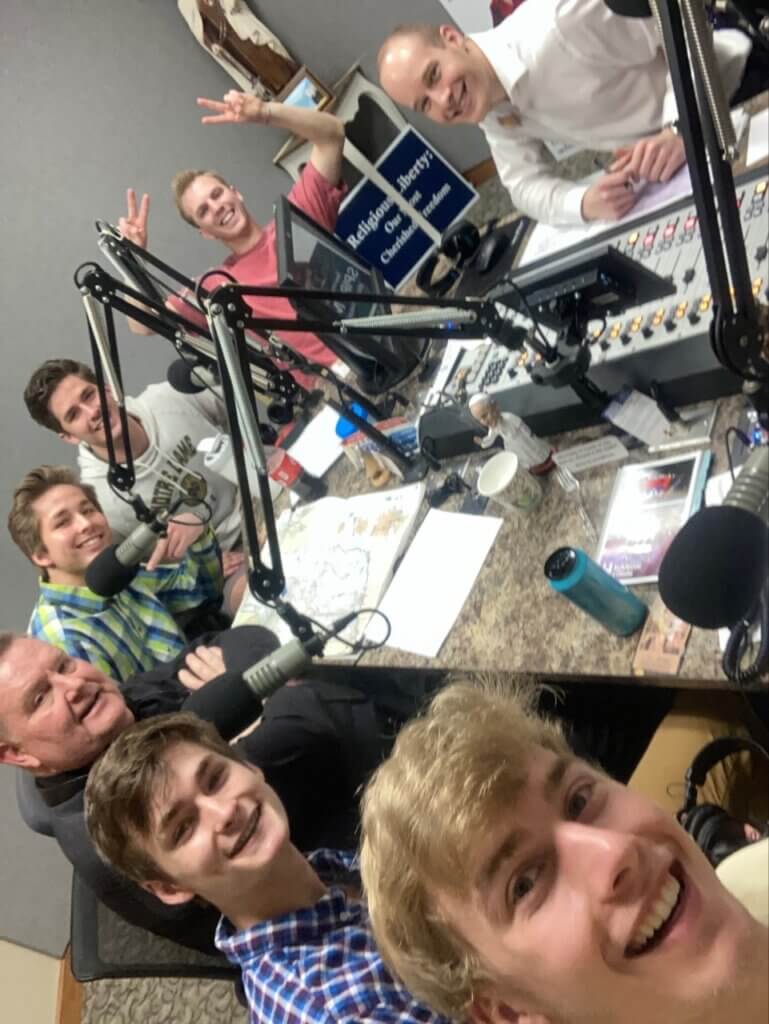 Donate online, safe and secure, or call:
1-855-571-0200