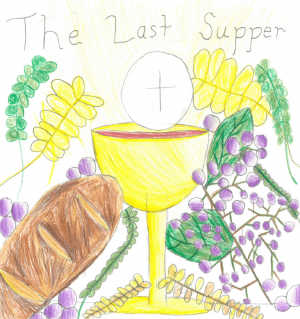 CONGRATULATIONS TO THESE INCREDIBLE ARTISTS!
This April, students from grades Kindergarten through 8th could display their creative magic onto paper, drawing/sketching/painting their favorite feast day!
We had over 1,600 submissions and unfortunately, could only pick 18 winners. These winners will have their artwork featured in the 2021-22 School Calendar, produced by Spirit Catholic Radio and distributed to schools across Nebraska and western Iowa.
View the winning artwork below! And if you'd like to request a calendar for yourself, simply fill out your contact info via the "Request Calendar" button below.
---
Kindergarten-Third Grade Category
Grand Prize:
"The Visitation" – Molly W., St. John the Apostle, Lincoln (3rd Grade)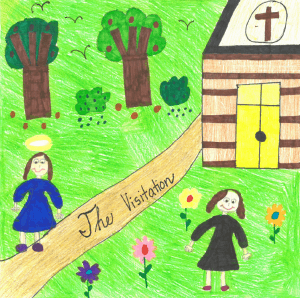 Runner-up:
"The Last Supper" – Lily V., North American Martyrs, Lincoln (2nd Grade)
"The Feast of the Annunciation" – Katherine B., St. Mary's, Bellevue (3rd Grade)

Honorable Mention:
"Our Lady of the Rosary" – Rhegan B., St. Anthony's, Columbus (3rd Grade)
"Saint Louis" – Kyler B., Homeschool, Bellevue (1st Grade)
"Epiphany" – Ethan O., St. John the Baptist (2nd Grade)

---
Fourth through Sixth Grade Category
Grand Prize:
"All Saints Day" – Karleth L., St. James, Crete (6th Grade)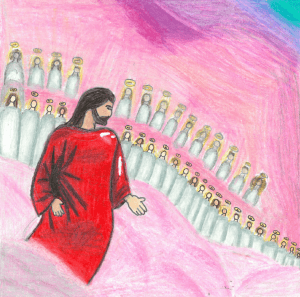 Runner-up:
"Palm Sunday" – Lillian M., St. Bonaventure, Columbus (6th Grade)
"Sacred Heart of Jesus" – Rosie S., St. John the Baptist, Plattsmouth (5th Grade)

Honorable Mention:
"Saint Claire" – St. Bonaventure, Columbus (4th Grade)
"Divine Mercy Sunday" – North American Martyrs, Lincoln (6th Grade)
"All Saints Day" – Lillian W., St. Albert, Council Bluffs (5th Grade)


---
Seventh and Eighth Grades Category
Grand Prize:
"Maundy Thursday" – Drew S., North American Martyrs, Lincoln (8th Grade)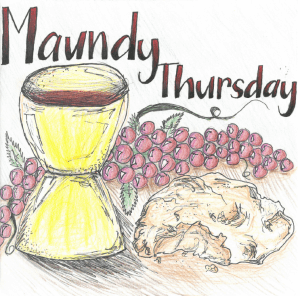 Runner-up:
"Sacred Heart of Jesus" – Katie N., Homeschool, Crofton (7th Grade)
"Holy Family" – Gracelynn B., St. Philip Neri, Omaha (7th Grade)

Honorable Mention:
"Our Lady of Guadalupe" Hope V., St. Joan of Arc, Omaha (8th Grade)
"Our Lady of Pentecost" Therese D., Homeschool, Omaha (8th Grade)
"Our Lady of Sorrows" Matthew N., North American Martyrs, Lincoln (8th Grade)