Saturday, November 2 | 8 a.m. to 1 p.m.
Spirit Catholic Radio presents the 2019 Spirit Catholic Radio Catholic Answers Conference: "Together on a journey to sainthood" at the Embassy Suites La Vista Conference Center. Featuring current Catholic Answers speakers Trent Horn, Tim Staples and Cy Kellett, along with "throwback" Catholic Answers speakers Dr. Ray Guarendi and Matt Fradd.
TICKETS ONLY $40!
Sat., Nov. 2. | Doors open at 7 a.m. and conference starts promptly at 8 a.m.
Catholic Answers bookstore and continental breakfast also begin at 7 a.m.
Conference ends by 12:45 p.m. and the Catholic Answers bookstore will be open until 2 p.m.
La Vista Conference Center | Map
12520 Westport Pkwy, La Vista, NE 68128
Together on a journey to sainthood!
You'll receive conference materials and breakfast.
Tickets: $40 each
If you were given a discount code, please note that the codes are case sensitive.
Discount hotel rooms are available at the adjoining Courtyard by Marriott Hotel if you mention Spirit Catholic Radio when calling (402) 339-4900. Rooms are also available at the Embassy Suites La Vista, but without a discount.
---
Conference materials and breakfast included.
Breakfast: The "La Vista" special includes seasonal whole fruit, danishes, muffins, coffee cake, assorted bagels, juice, coffee and herbal tea.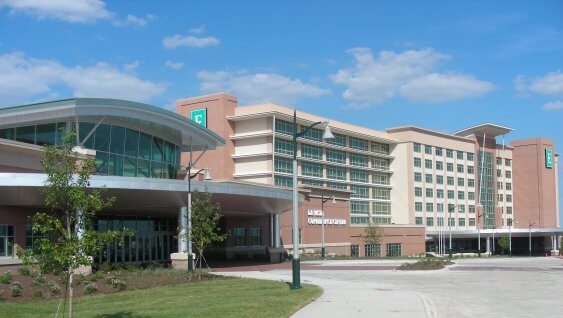 Embassy Suites La Vista Conference Center | Map
---
Conference Schedule + Speakers + Topics + Bios
CONFERENCE SCHEDULE
7 a.m. | Doors open – Continental breakfast* begins + Catholic Answers bookstore open
8 a.m. | Welcoming remarks
8:10 – 8:55 a.m. | Cy Kellett
Break
9:05 – 9:50 a.m. | Dr. Ray Guarendi
Break
10 – 10:45 a.m. | Trent Horn
Break
11 – 11:45 a.m. | Matt Fradd
Break
11:55 a.m. – 12:45 p.m. | Tim Staples
12:45 p.m. | Closing comments
Conference done by 1 p.m. Catholic Answers bookstore open until 2 p.m.
*Continental breakfast will be open during breaks.
TIM STAPLES
Tim Staples was a fallen-away Southern Baptist who as a teen came back to faith in Christ through the witness of televangelists. During his four-year tour with the U.S. Marine Corps, he became friends with a Marine well-versed in his Catholic Faith who challenged Tim to study Catholicism from Catholic and historical sources. That sparked a two-year search for the truth. Immediately after his tour of duty, Tim attended Jimmy Swaggart Bible College and became a youth minister in an Assembly of God community. He was determined to prove Catholicism wrong, but he studied his way to the last place he thought he would ever end up: the Catholic Church. He converted in 1988 and spent six years in formation for the priesthood, earning a degree in philosophy and studying theology at the graduate level. Realizing that his calling was not to be a priest, Tim left the seminary in 1994 and has been working in Catholic apologetics and evangelization ever since.
HIS TALK: "Jesus' Radical Call to Discipleship"
---
TRENT HORN
After his conversion to the Catholic Faith, Trent Horn earned a master's degree in theology from Franciscan University of Steubenville and is currently pursuing a graduate degree in philosophy from Holy Apostles College. He serves as a staff apologist for Catholic Answers and specializes in teaching Catholics to graciously and persuasively engage those who disagree with them. Trent models that approach each week on the radio program Catholic Answers Live where he dialogues with atheists, pro-choice advocates, and other non-Catholic callers. Trent is also a lecturer who travels throughout the world speaking on subjects related to the Catholic faith and the co-host of Hearts and Minds, a weekly radio program that discusses timely issues from an eternal perspective. In addition to being a public speaker, Trent is the author of three books: Answering Atheism, Persuasive Pro-life, and his latest bookHard Sayings: A Catholic Approach to Answering Bible Difficulties.
HIS TALK: "Why Be Catholic?"
Trent shows why the Bible can't be our sole rule of faith, why the Catholic view of salvation makes sense, and why Catholics pray to Mary and the saints.
---
CY KELLETT
Cy Kellett is the host of Catholic Answers Live. He formerly hosted The Bright Side with Cy Kellett on the Immaculate Heart Radio network. For more than a decade Kellett was editor of San Diego's diocesan newspaper, The Southern Cross.Before that, he taught at Xaverian Brothers High School outside of Boston and spent several years living in Boston's Catholic Worker house working with the homeless mentally ill. Kellett and his wife, Missy, have three children.
HIS TALK: "The Cycle of the Christian Life"
Meeting Jesus is the beginning of new life. From this encounter, we are free to choose whether we follow Him or return to our former lives. If we follow, we become converted, bit by bit, to be like Him. This allows us to enter into shared lives of love with Him, a state we call communion. Those who enter communion with Christ have everything (the summit of the spiritual life), but they cannot keep it to themselves or it will die. From communion we must go on mission to help others to meet Christ. In this passing on of the Faith, the cycle begins anew both for the one sharing and the one hearing. This is the fundamental cycle of the Christian life, and the way of eternal life handed down by the Apostles: Encounter, Conversion, Communion, and Mission.
---
MATT FRADD
After having experienced a profound conversion to Christianity at World Youth Day in Rome in 2000, Matt Fradd has committed himself to inviting others to know Jesus Christ and the Church he founded. This year Matt is expected to speak to upwards of 100,000 teens and young adults about the Catholic Church and what she teaches. Fradd is the founder and executive director of The Porn Effect, a 501(c)(c) non-profit ministry of Stewardship: A Mission of Faith.The Porn Effect is an apostolate dedicated to helping men and women break free from pornography. He is the editor of Delivered: True Stories of Men and Women who Turned From Porn to Purity and coauthor of Victory: A Strategic Battle Plan for Freedom in the Struggle Against Pornography. Matt speaks to tens of thousands of people every year on the dangers of pornography and how to be free from it. He lives in Georgia with his wife Cameron and their four children. In his free time, he enjoys surfing, studying philosophy, going out on date nights with his wife and wrestling with his kids.
HIS TALK: "God, The Universe, And Everything"
Where did we come from? Why are we here? Where are we going? Everyone wants answers to these questions. Some people have found their answers in God; others are still on the path of discovery. And some have grown discouraged—and stopped looking. In this intellectually stimulating yet entertaining presentation Matt shares his own story of being shaken out of the agnostic apathy he suffered as a young adult. Challenged to find reasons to believe that life has meaning—no matter how messy or senseless or full of pain it may get—his long search finally led him to belief in the God of Christianity, and in his Church.
---
DR. RAY GUARENDI
Dr. Ray Guarendi is a Catholic father of ten adopted children, a clinical psychologist, author, professional speaker, and national radio and television host. His radio show, "The Dr. Is In" can be heard on over 440 stations, including the Spirit Catholic Radio Network, weekdays at noon. His TV show, "Living Right With Dr. Ray" can be seen on EWTN Global Catholic Network and is aired in 140 countries. Dr. Ray has given over 3,000 talks around the country on topics including smart parenting; happier marriages; successful families; and a variety of motivational themes, for both personal and professional application. He captivates audiences with his humor laced presentations filled with practical advice and proven techniques. In addition to the Parenting and Family genre, Dr. Ray speaks on many topics concerning the Catholic faith. As an adult "revert," he has written and spoken extensively on Catholic Apologetics. His ecclesiastically approved books, What Catholics Really Believe and Why Be Catholic are a basis for many of his presentations designed to help Catholics understand and defend the wisdom and beauty of the one, true faith. His book, When Faith Causes Family Friction, addresses many issues of faith that are surprisingly common causes of division among family members and relatives.
HIS TALK: "Laughter, the Sanity of the Family"
Parents, teachers and anyone who works with children today are having their confidence, peace of mind, and authority undercut by a number of widespread myths that have been pushed upon them by the experts, the media and almost everybody else. Victimized by these false notions, many parents and educators are plagued by groundless worry, guilt and frustration. Dr. Ray helps foster self confidence, peace of mind, and will put authority into your hands where it belongs.
---