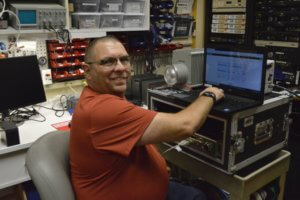 Hello, my name is Mark Voris Chief Engineer for the Spirit Catholic Radio Network and welcome to Engineering!
On this page you will see the "technical" side of the network.
We are headquartered with our studios and main offices here in Omaha. We also have a remote studio at our Lincoln office.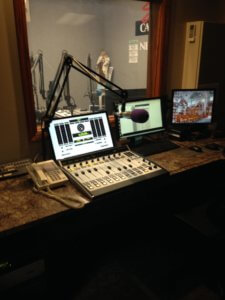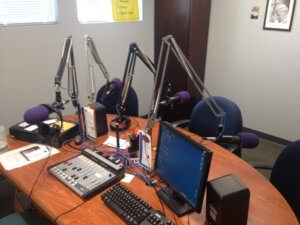 Omaha air studio        Production studio       Lincoln studio
We have 14 transmission sites scattered across Nebraska and one site in west-central Wisconsin. Five of those sites are currently full-power stations (1000 watts and up), two are translators (250 watt repeater stations) and eight Low Power FM – LPFM (100 watt stations).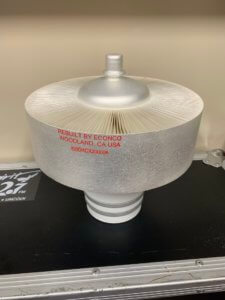 This is the amplifier tube for the KVSS and KOLB transmitters. It has the ability to put out 20,000 Watts
of RF power.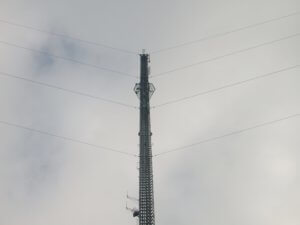 KVSS 102.7
Location: Southwest of Omaha
Effective radiated power ERP: 46.1 kW
Antenna height above ground AGL: 1,270 feet
Transmitter: BE FM25T tube type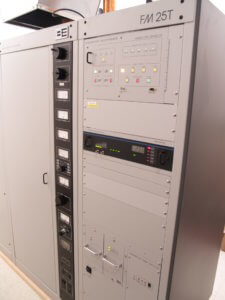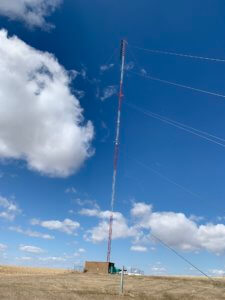 KOLB 88.3
Location: Northwest of Osmond NE
Effective radiated power ERP: 100 kW
Antenna height above ground AGL: 370 feet
Transmitter: BE FM25T tube type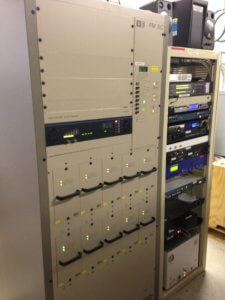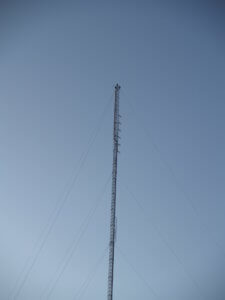 KJWM 91.5
Location: South of Wood River NE
Effective radiated power ERP: 11.5 kW
Antenna height above ground AGL: 591 feet
Transmitter: BE FM5C solid state type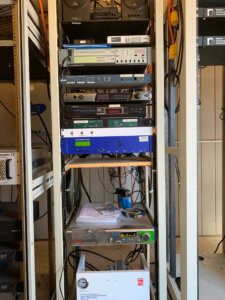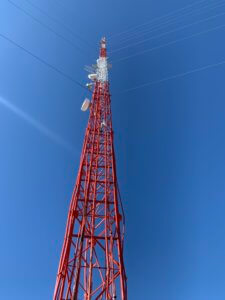 KFJS 90.1
Location: North of North Platte NE
Effective radiated power ERP: 1.35 kW
Antenna height above ground AGL: 335 feet
Transmitter: Elenos ETG2000 solid state type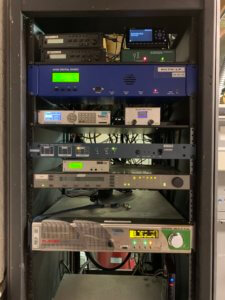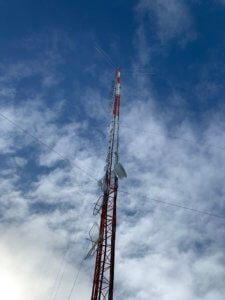 KETT 99.3
Location: Mitchell NE
Effective radiated power ERP: 950 W
Antenna height above ground AGL: 164 feet
Transmitter: Elenos ETG2000 solid state type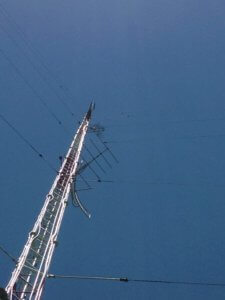 K257FK 99.3
Location: Northwest of Columbus NE
Effective radiated power ERP: 250 W
Antenna height above ground AGL: 236 feet
Transmitter: Elenos ETG500 solid state type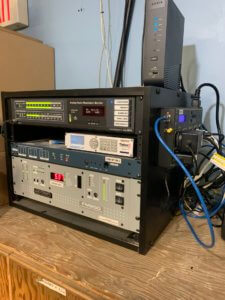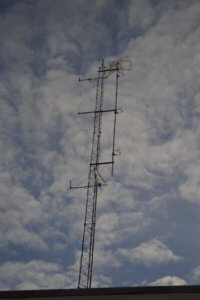 K207BY 89.3
Location: Chadron NE
Effective radiated power ERP: 250 W
Antenna height above ground AGL: 85 feet
Transmitter: Crown FM250 solid state type
Our LPFM Affiliate Stations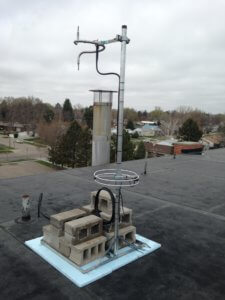 KLPH-LP 103.9
Location: Alliance NE
Effective radiated power ERP: 100 W
Antenna height above ground AGL: 49 feet
Transmitter: Crown Ecreso FM350W solid state type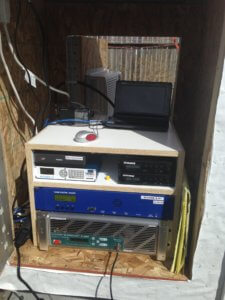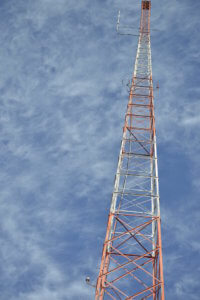 KJTJ-LP 107.5
Location: Sidney NE
Effective radiated power ERP: 100 W
Antenna height above ground AGL: 101 feet
Transmitter: Crown Ecreso FM350W solid state type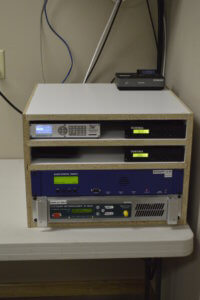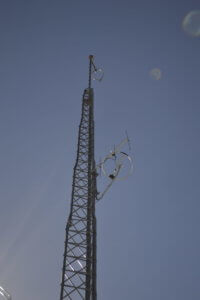 KNKP-LP 104.3
Location: Imperial NE
Effective radiated power ERP: 100 W
Antenna height above ground AGL: 75 feet
Transmitter: Crown Ecreso FM300W solid state type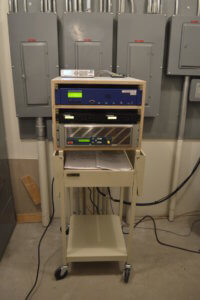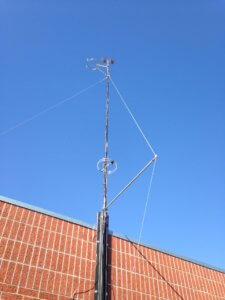 KQPK-LP 96.9
Location: McCook NE
Effective radiated power ERP: 100 W
Antenna height above ground AGL: 52 feet
Transmitter: Crown Ecreso FM350W solid state type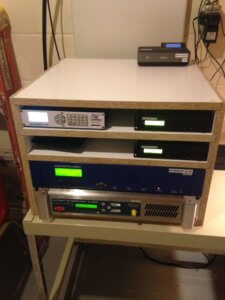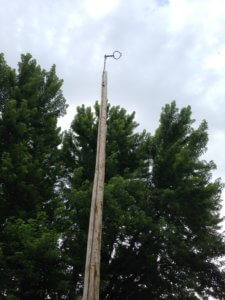 KMKP-LP 106.5
Location: Holdrege NE
Effective radiated power ERP: 100 W
Antenna height above ground AGL: 49 feet
Transmitter: Crown Ecreso FM300W solid state type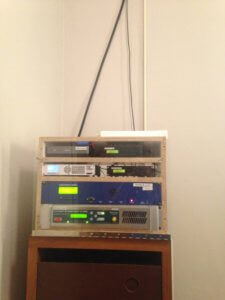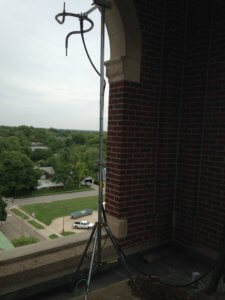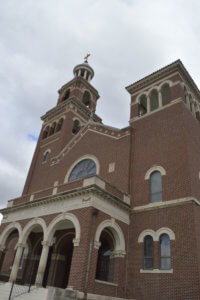 KPKA-LP 100.1
Location: Beatrice NE
Effective radiated power ERP: 100 W
Antenna height above ground AGL: 78 feet
Transmitter: Crown Ecreso FM300W solid state type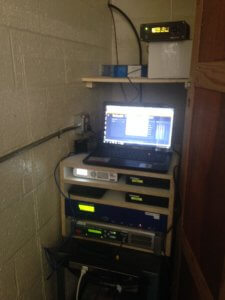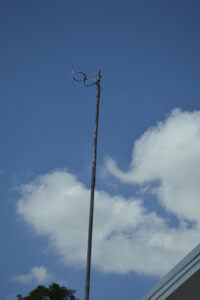 KMAY-LP 102.5
Location: York NE
Effective radiated power ERP: 100 W
Antenna height above ground AGL: 39 feet
Transmitter: Crown Ecreso FM300W solid state type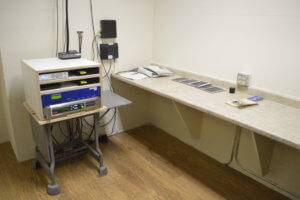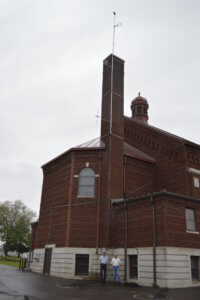 WASB-LP 96.5
Location: Boyd WI
Effective radiated power ERP: 100 W
Antenna height above ground AGL: 59 feet
Transmitter: Crown Ecreso FM300W solid state type