Dear Spirit Catholic Radio Family Members: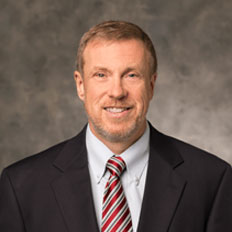 The staff and I pray you are well and trusting in the heart of Jesus during these difficult times. Recently, I found myself struggling with some challenges. A wise person asked if I had been offering praise to God and listening enough to Catholic Radio. I had been trying to control things that were out of my control and asking God to deliver me, but I was not offering praise. Once I offered praise and thanks, I found myself more at peace and able to offer up the difficulties, especially for those who may be impacted more than I by similar trials. As we find ourselves burdened with the challenges of life, look to the pierced heart of Jesus and turn to Him. Many of you have not been able to return yet to Mass or the sacraments due issues surrounding COVID-19. For you, the challenges may be less burdensome if you are able to offer praise to God.
I also suggest making the effort to listen more to the Word of God as it is delivered to you through Catholic Radio. There you will hear God working through the hosts and guests who share their experiences and offer hope and healing through Q&A programs like Called to Communion, The Doctor Is In, Open Line and Catholic Answers Live. Catholic Radio brings the perspective of Holy Mother Church and the Word of God offered in the daily Mass, rosary, prayer and reflection and bible studies. We are excited to soon bring new episodes of the Great Adventure Bible Study offered by Jeff Cavins, heard every Friday at 8 p.m., Saturday at 7 a.m. and Sunday at 8 p.m. We look forward to having Mr. Cavins at our upcoming Spirit Celebration Dinner on Feb. 22, 2021 as the featured speaker for the evening.
Our Fall Care-a-thon, Sep. 21 through 25, provides an opportunity for us to say thank you, and for you to evangelize by helping to support this mission. Countless lives are brought into, or back to, the Church while others continue to deepen their journey of encountering Jesus through Catholic Radio. Now, more than ever, we need you. Veni, Sancte Spiritus! Come, Holy Spirit!
Christ's peace,
Jim Carroll
Executive Director
Spirit Catholic Radio Network