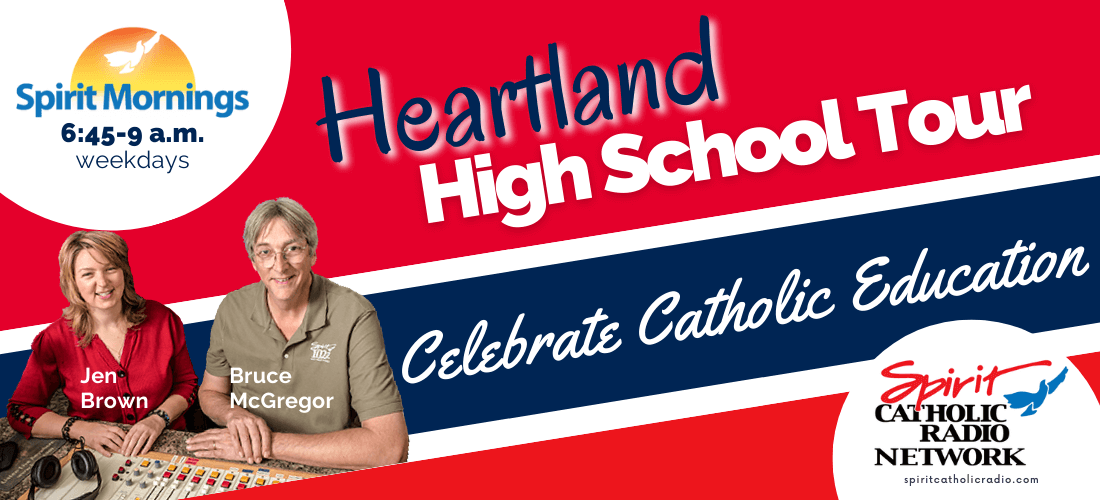 Spirit Mornings with Bruce & Jen will be broadcasting LIVE from various Catholic high schools across our listening area over the coming months. During this special time, guests from these schools will be interviewed and the importance of Catholic schools and education will be highlighted. The tour schedule is found below and we'll continue to add confirmed locations.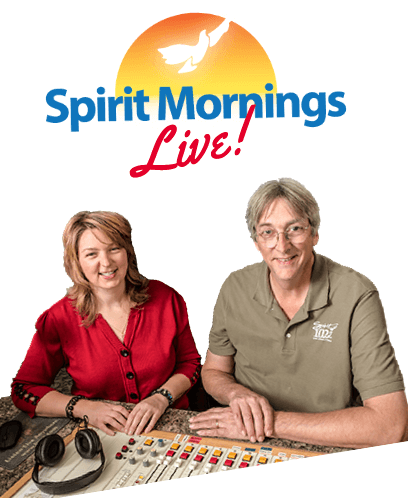 HEARTLAND TOUR SCHEDULE
– Tues, Sept 13 – AQUINAS CATHOLIC in David City
– Tues, Oct 25 – HASTINGS ST. CECILIA in Hastings
– November 15 – GUARDIAN ANGELS CENTRAL CATHOLIC in West Point
– December 13 – MOUNT MICHAEL in Elkhorn
– January 24 – GROSS CATHOLIC in Omaha
– February 28 – FREMONT BERGAN in Fremont
– March 21 – LOURDES CATHOLIC in Nebraska City
– April 4 – MERCY HIGH SCHOOL in Omaha
– May – SPALDING ACADEMY in Spalding

---
Spirit Mornings begins at 6:45 a.m. and ends at 9 a.m. CT weekdays.
Access recordings of these tour stops by visiting our Soundcloud page HERE.
---
This tour allows each school to:
Share upcoming events taking place for their school
Explain how their students continue to grow in their relationships with Jesus
How parents, grandparents, family, and friends can support them
Introduce the listening community to the importance of Catholic education