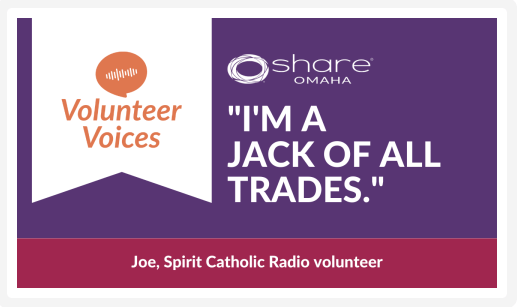 Share Omaha recently interviewed Joe Means, Spirit Catholic Radio volunteer, to highlight people around the community who dedicate their time to support an organization's mission. Joe Means selflessly does just that for the radio station, regularly attending our events to hand out materials and answer questions about the station, assist our Spirit Mornings show with upcoming guest schedules, delivering items to nearby towns and churches, and SO much more!
Watch Joe's interview with Share Omaha below.
Want to learn more about how you can share your talents with the station? Visit our Volunteer page.
Joe pictured below with Spirit Catholic Radio staff and volunteers to welcome Al Kresta to the studio!