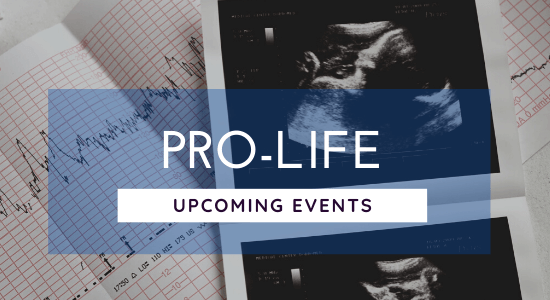 Pro-life Events in Nebraska – 2021
---
January 16, 2021 – Nebraska Walk for Life 10 a.m. – 1 p.m.
9 a.m. – Mass at St. Mary's*
10 a.m. – North steps of the Nebraska State Capitol
12 p.m. – UNL Newman Center with Keynote Speaker Sarah Zagorski
* The Nebraska Catholic Conference is hosting their annual Pro-Life Mass before the Walk for Life at 9 a.m. on January 16 at St. Mary's Church. Bishop Conley of the Diocese of Lincoln will celebrate and preach at the Mass. Due to the City of Lincoln ordinance, the NCC will be requiring attendees to wear a mask. They will also be observing whatever DHM's are in place, meaning that they will practice social distancing in the Church. First come, first serve. The Mass will be livestreamed on the NCC Facebook page and it will be broadcast on Spirit Catholic Radio (102.7 FM for Lincoln and Omaha).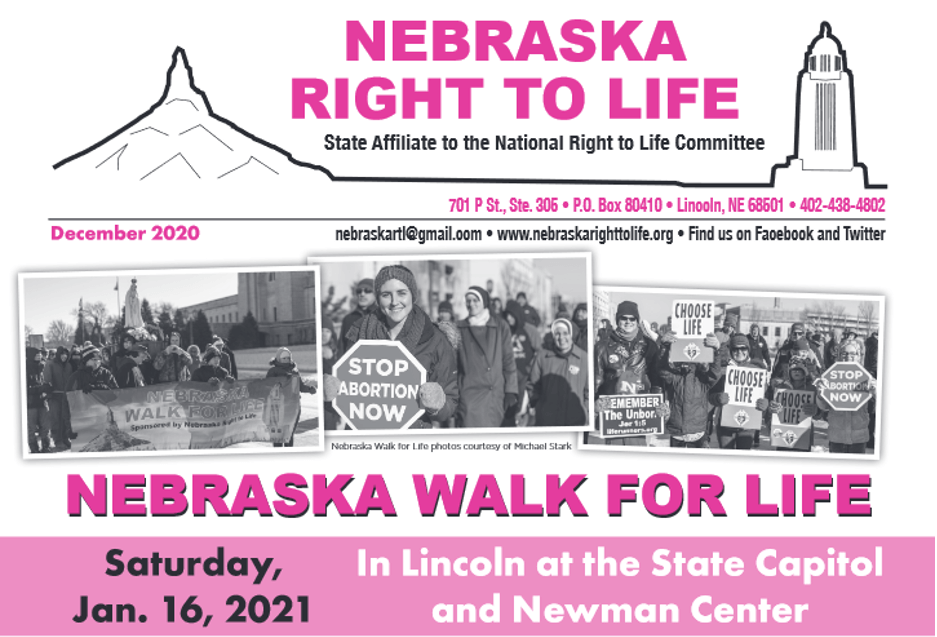 Download the PDF here: Walk2021
---
January 10 – 3 p.m. at Skutt Catholic High School, The March for Life Drive-in Rally.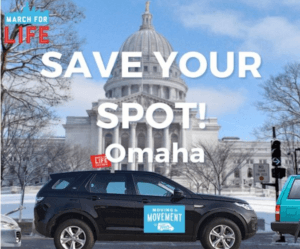 To accommodate those who may not be open to long-distance travel to DC or Chicago, the March for Life Chicago and the Archdiocese of Omaha are bringing the pro-life movement to Omaha! Individuals, youth, families and groups are invited to join the Rally, 1 of 7 in the Midwest, to mourn the loss of over 130,000 babies aborted annually in the region. Join us on January 10 at 3 p.m. at Skutt Catholic High School. The Drive-in Rally is a safe and strong opportunity to hear inspiring pro-life speakers such as President and Founder of Life Runners Pat Castle and Senior Associate Pastor of Bellevue Christian Center Walter Hooker. More information and registration can be found on the Archdiocese of Omaha Facebook page.
The Rally will be followed by a car procession to publicly witness to life. You'll also have a chance to contribute to a massive diaper drive across the Midwest that will benefit local Omaha pregnancy resource centers. Visit www.marchforlifechicago.com/tour to register for your Drive-in spot at the March for Life Chicago in Omaha!
---
January 15 – 7 – 9 p.m., Nebraskans Embracing Life 47th Annual Celebration of Life Fundraiser (virtual)
Free advance registration at event details at: Nebraskansembracinglife.org/LIFEstream 
Keynote speaker, Archbishop Joseph F. Naumann, D.D., will be introduced by His Excellency Archbishop George Lucas. And Spirit Catholic Radio's own Jen Brown of the Spirit Mornings show will be the emcee. Special Guests include Mary E. Buckley and son, Pastor Chris Hruska, and Sister Renee Mirkes.
---
March 9 – Cath olics at the Capitol
Additional information about the upcoming Catholics at the Capitol event will be shared as we receive them.
---