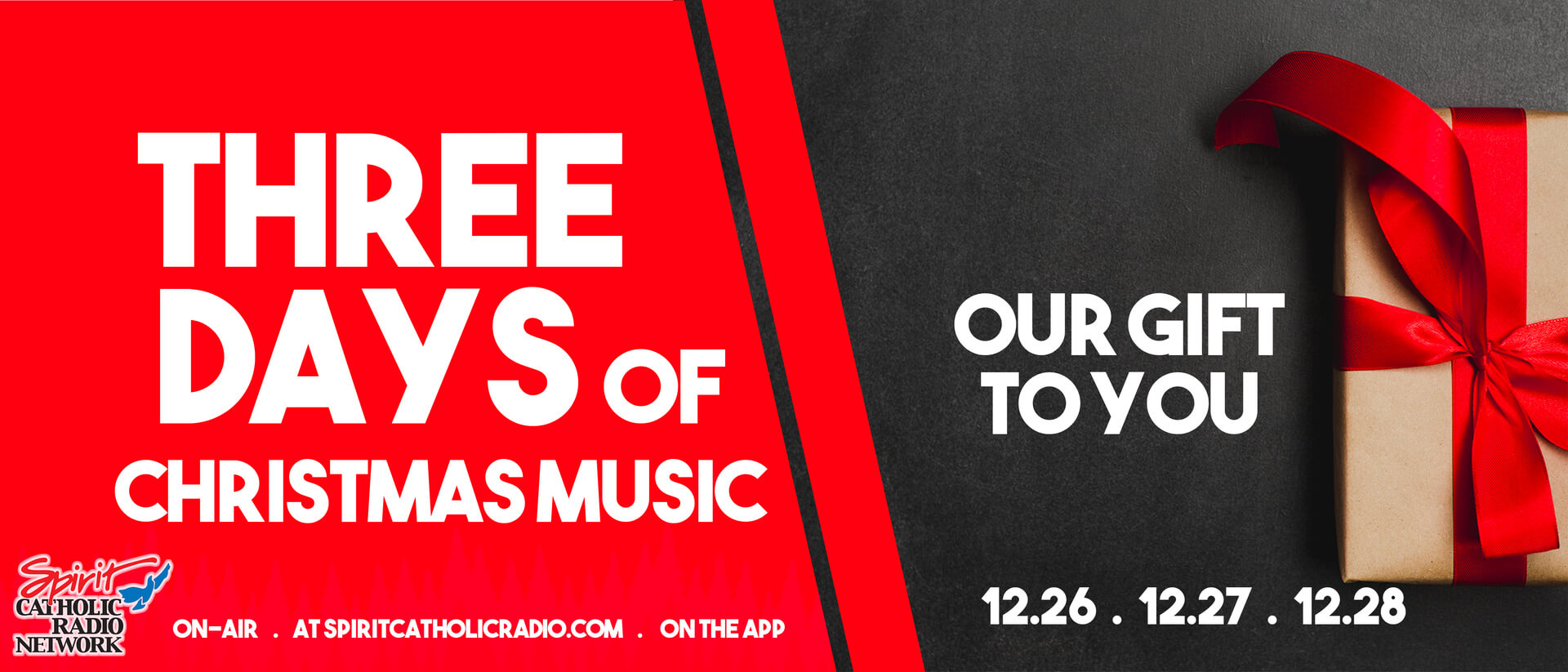 News article published Dec. 18, 2019
While other stations stop playing Christmas music on Dec. 25, Spirit Catholic Radio is just getting started! Make our Three Days of Christmas Music part of your family's Christmas traditions.
Join us for three incredible days of fun and music on the air.
Dec. 26, Dec. 27 and Dec. 28 from 6:45 a.m. to 5 p.m.
You'll hear the most unique mix of Christmas music in the heartland…guaranteed. Additionally, we'll have songs submitted by local choirs. So, listen for your parish or school's performances to be played!
Listen on-air, online, or on our app!
102.7 FM – Omaha/Lincoln/Council Bluffs
88.3 FM – Norfolk/Hartington/Yankton
91.5 FM – Grand Island/Hastings/Kearney
90.1 FM – North Platte
89.3-FM – Chadron
99.3-FM – Columbus
103.9-FM – Alliance
100.1-FM – Beatrice
106.5-FM – Holdrege
104.3-FM – Imperial
96.9-FM – McCook
95.1-FM – Scottsbluff
107.5-FM – Sidney
102.5-FM – York
Listen live: spiritcatholicradio.com
Get our FREE app: spiritcatholicradio.com/app
Pssst: Be sure to tell a friend!