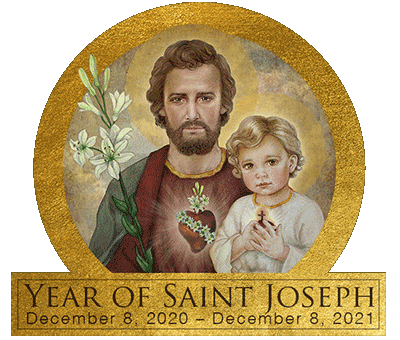 The Year of St. Joseph
As you may have heard, Pope Francis announced something very special recently – the year of St. Joseph – which will last from December 8, 2020 through December 8, 2021. St. Joseph was the "Patron of the Universal Church" and the foster father of Jesus.
The Apostolic Penitentiary recently issued a Decree granting plenary indulgences for the year of St. Joseph. As detailed in the Vatican News, "During this period, the faithful will have the opportunity to commit themselves "with prayer and good works, to obtain, with the help of St. Joseph, head of the heavenly Family of Nazareth, comfort and relief from the serious human and social tribulations that besiege the contemporary world today." The Fathers of Mercy have composed an overview of options for the faithful to take part in. Read their insightful article here.