GOAL UPDATE: $44,000 needed to reach our goal!
Although the Care-a-thon has wrapped up on the air, there are matching dollars available! You can make a gift to the Care-a-thon through the weekend and next week, and that gift will be doubled! Thank you for prayerfully considering a gift to help support this radio apostolate.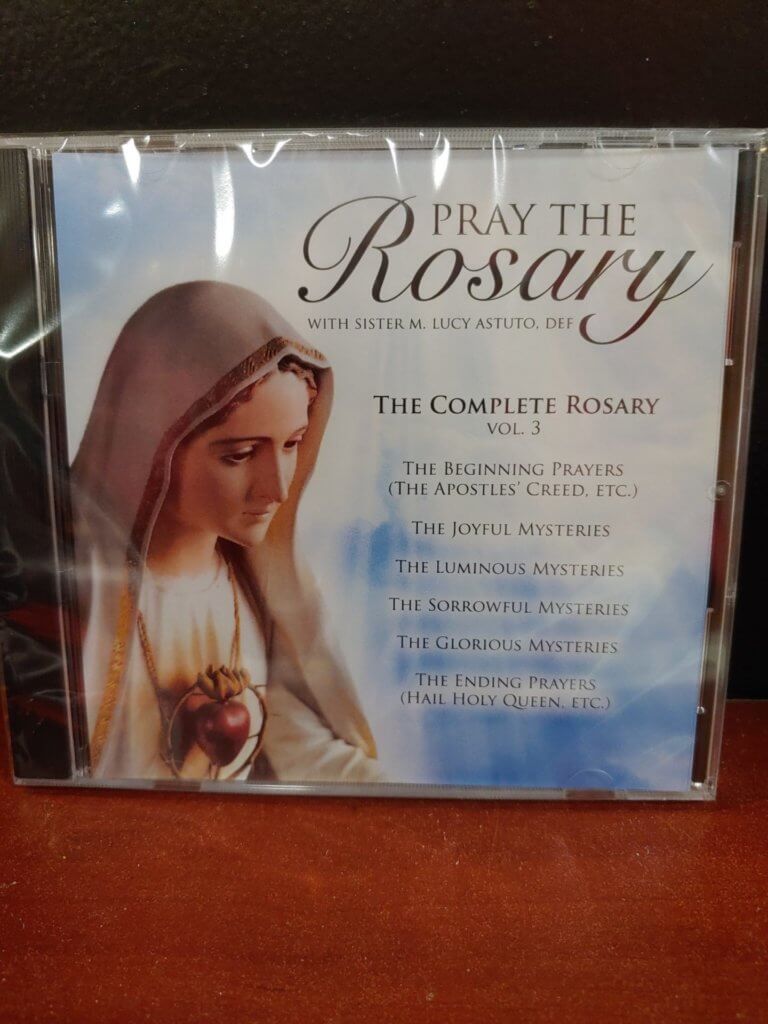 In honor of the late Sr. Mary Lucy's birthday–she would have been 80 on April 1–we are giving those who pledge more than $80, a copy of her Rosary CD. To get this beautiful CD, call 855-571-0200 or donate at spiritcatholicradio.com/donate. We have a LIMITED number left. We'll update if/when they're gone. If you donate online, please request the Rosary CD in the comment box. And please join us in remembering our dear friend Sr. Lucy, who was a staple for our Care-a-thons and at the station.

Right now, during these uncertain times, Catholic radio is needed more than ever. Catholic radio has a unique opportunity to broadcast 24/7, regardless of what's going on in the world. We are continuing to broadcast the Mass daily; the Rosary and Chaplet of Divine Mercy; and bring you messages of hope and comfort. That's why we need your support.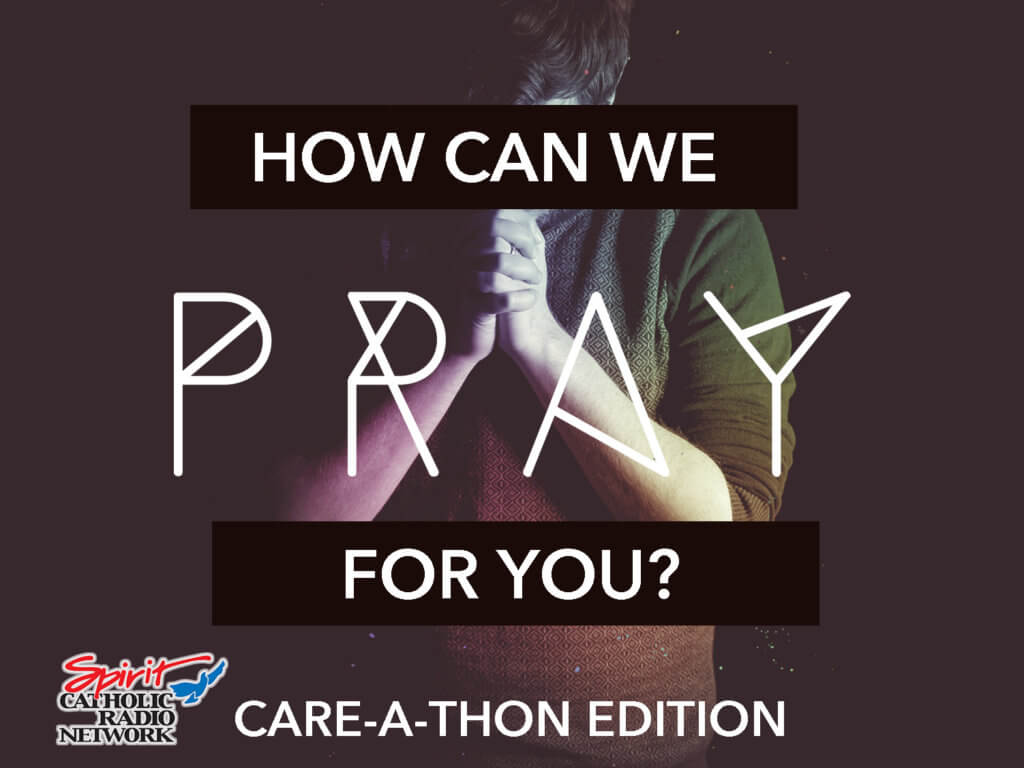 We're remembering your prayer intentions at our daily Masses this week via Facebook. Click here.
ALL DONATIONS CURRENTLY BEING MATCHED! Thanks to members of our Challenger Club.
---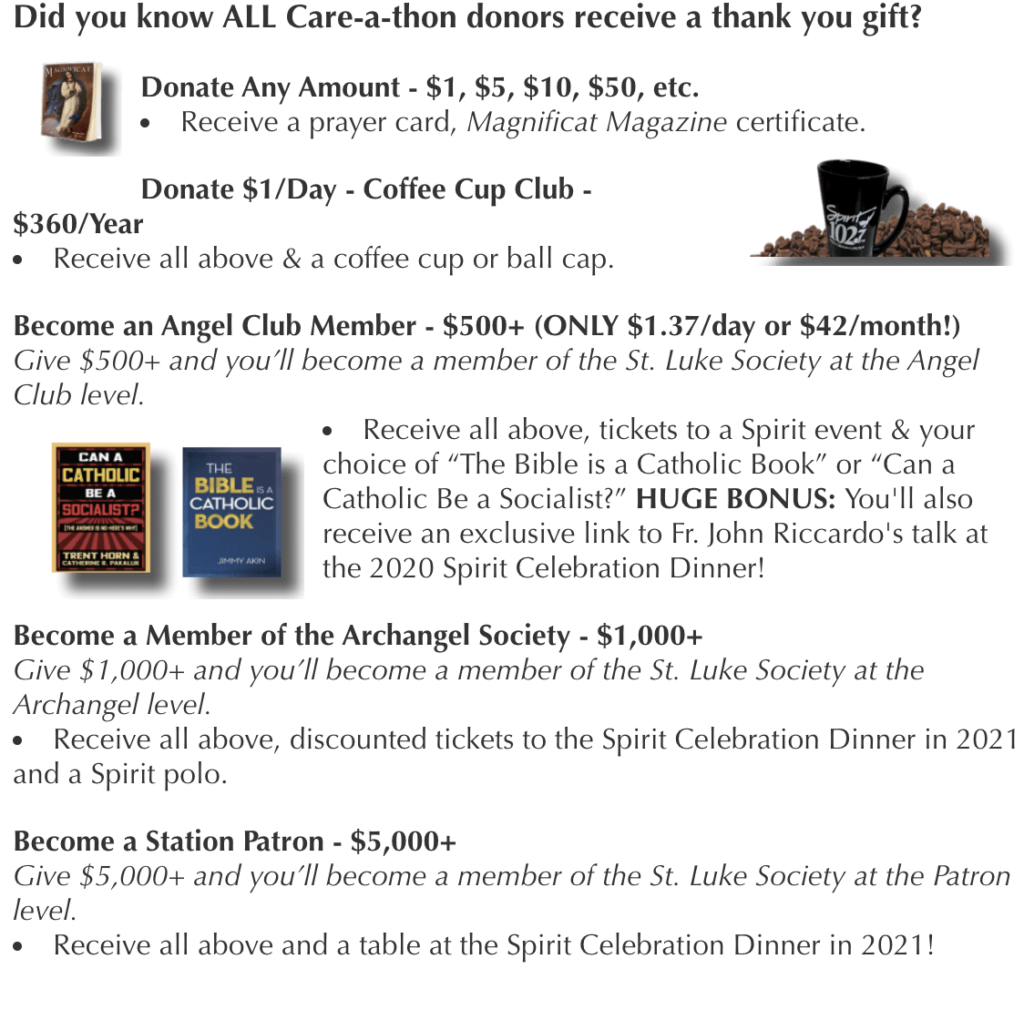 ---
What is the Care-a-thon?
As a non-profit radio apostolate, supported by our listeners, we host two Care-a-thons each year to raise funds to be able to operate the network. With your support and help from the Holy Spirit, we're able to continue to broadcast the Gospel message over the radio airwaves!

Did you know you don't have to pay your pledge in one lump sum? Pledge payments may be made monthly, quarterly, twice a year or one time.
---
A Letter From Our Executive Director
Scripture tells us that everything we do flows from our hearts. So what are you filling your heart with? When you listen to Spirit Catholic Radio, you have the opportunity to nourish your heart, mind and soul through prayer, teachings and holy conversations. That's the case for the listeners you'll encounter inside this newsletter (view the newsletter here).
If listening to Spirit Catholic Radio is important to you, consider making a pledge during our Spring Care-a-thon. Supporting this radio apostolate helps change hearts and minds〝drawing them closer to Christ and His Church. Imagine the good that your donation can do!
Also, starting now, your gift will be matched 100 percent thanks to members of our Challenger Club, who are offering to match donations dollar-for-dollar–an incredible opportunity to double the impact of your gift. In other words, you don't have to wait until the week of the Care-a-thon to make your gift.
How has Spirit Catholic Radio filled your heart? I challenge you to prayerfully consider this and to consider making a gift to help keep Spirit Catholic Radio on the air. May God continue to richly bless you and your family.
In Christ,
Jim Carroll
Executive Director
Spirit Catholic Radio Network
---
Our Commitment to Our Donors
We will not sell, share or trade our donors' names or personal information with any other entity, nor send mailings to our donors on behalf of other organizations. This policy applies to all information received by Spirit Catholic Radio, both online and offline, on any platform ("platform", includes the Spirit Catholic Radio website and mobile applications), as well as any electronic, written, or oral communications. To the extent any donations are processed through a third-party service provider, our donors' information will only be used for purposes necessary to process the donation.