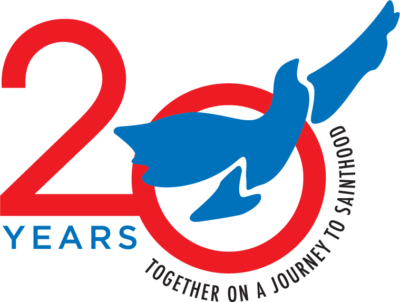 Spirit Catholic Radio began broadcasting Jan. 9, 1999. In anticipation of this milestone, we've decided to start the celebration early! Beginning in July 2018, we're kicking off 20 months of our 20th Anniversary Celebration!
The theme for our 20th Anniversary Celebration is "Together on a Journey to Sainthood." The theme was chosen after hearing so many listeners over the past 20 years, tell us how important Catholic radio has been on their faith journeys. Spirit Catholic Radio's mission is to help all people encounter Jesus and to be with them on their journey to Heaven!
A number of activities are planned for the celebration, including an exciting passport program that will be unveiled in August 2018. Keep checking our website and Facebook page for updates.