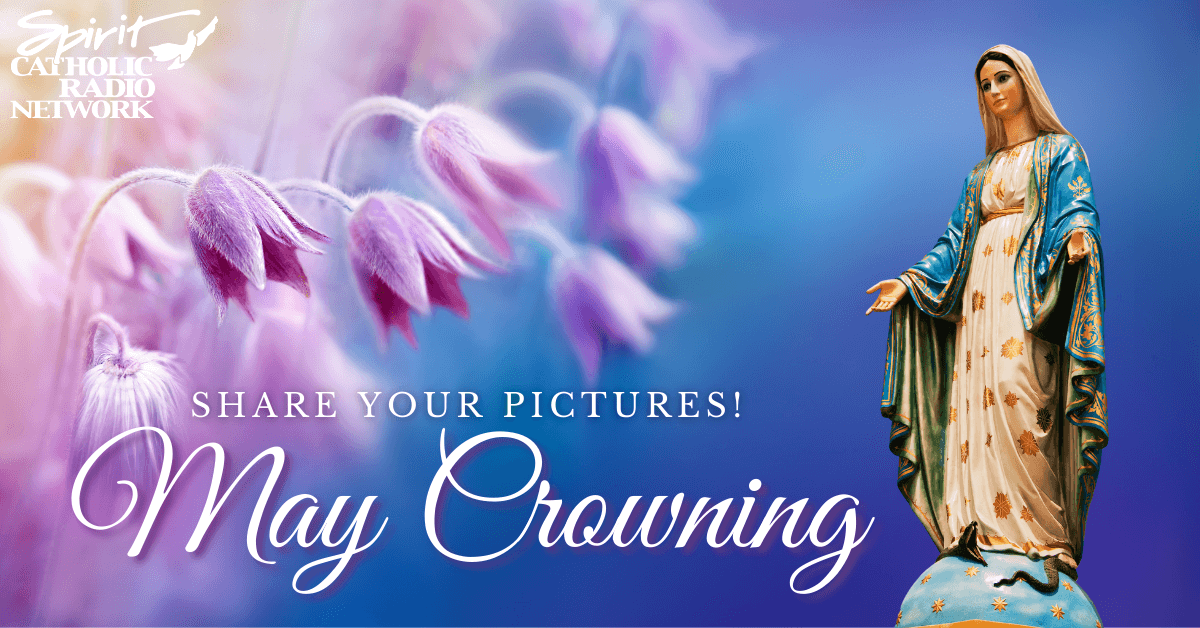 Share Your May Crowning Pictures
If you are participating in a May Crowning event at your parish, school, or home garden, we'd love to collect these photos and share on social media!
Email your photo to [email protected] or direct message them to us on the Spirit Catholic Radio Facebook accounts.
Your picture could inspire others to adopt this beautiful ritual as well.
---