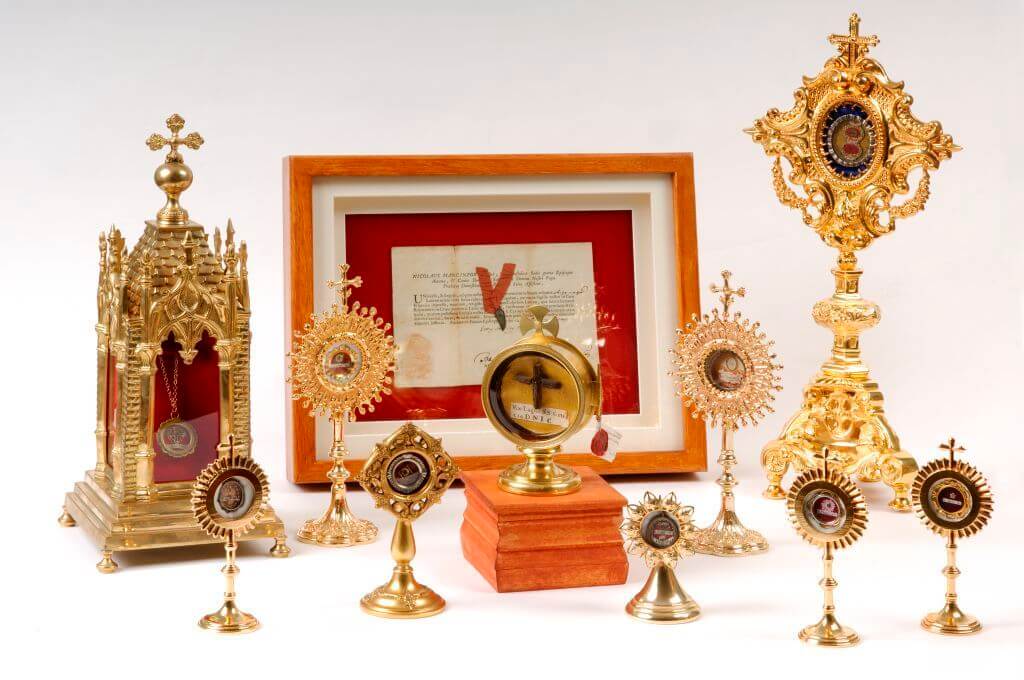 Coming in June to Nebraska, experience a faith-deepening encounter through the form of exposition of over 150 saint relics during the Spirit Catholic Radio Treasures of the Church Healing Exposition Tour.
Each tour stop location listed below will begin with a 75-minute presentation led by Fr. Carlos Martins, from the Companions of the Cross. This will be followed by an exposition and veneration of 150 saint relics. Most of the relics are 1st class relics. You are encouraged to bring pictures of relatives or items (such as rosaries or crosses) to touch to the relics.
These events are open to the public. We invite you to come and experience the beauty and wonder of the lives of the saints.
---
Friday, June 17
Scottsbluff – St. Agnes Parish
2314 3rd Ave |  Scottsbluff, NE 69361
Saturday, June 18
Sidney – St. Patrick Parish
1039 14th Ave |  Sidney, NE 69162
Sunday, June 19
Hastings – St. Cecilia Parish
301 W. 7th St  |  Hastings, NE 68901
Monday, June 20
Grand Island – St. Mary's Cathedral
112 S. Cedar St  |  Grand Island, NE 68801
Tuesday, June 21
Lincoln – Cathedral of the Risen Christ
3500 Sheridan Blvd  |  Lincoln, NE 68506
Wednesday, June 22
Omaha – St. Gerald Parish
9602 Q St  |  Ralston, NE 68127
Thursday, June 23
Omaha – St. James Parish
4710 N 90th St  |  Omaha, NE 68134
Friday, June 24 (TBD)
Saturday, June 25
Hartington – Holy Trinity Parish
404 S. Broadway Ave  |  Hartington, NE 68739
---
Fr. Carlos Martins was recently interviewed by Fr. Mitch Pacwa on EWTN Live about the Treasures of the Church ministry, discussing how God uses sacred relics from the saints to work healing and miracles, drawing our attention to them as "models and intercessors.". View the video below.