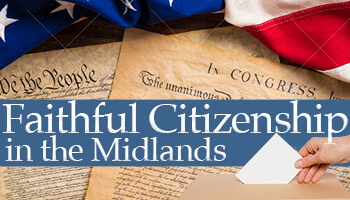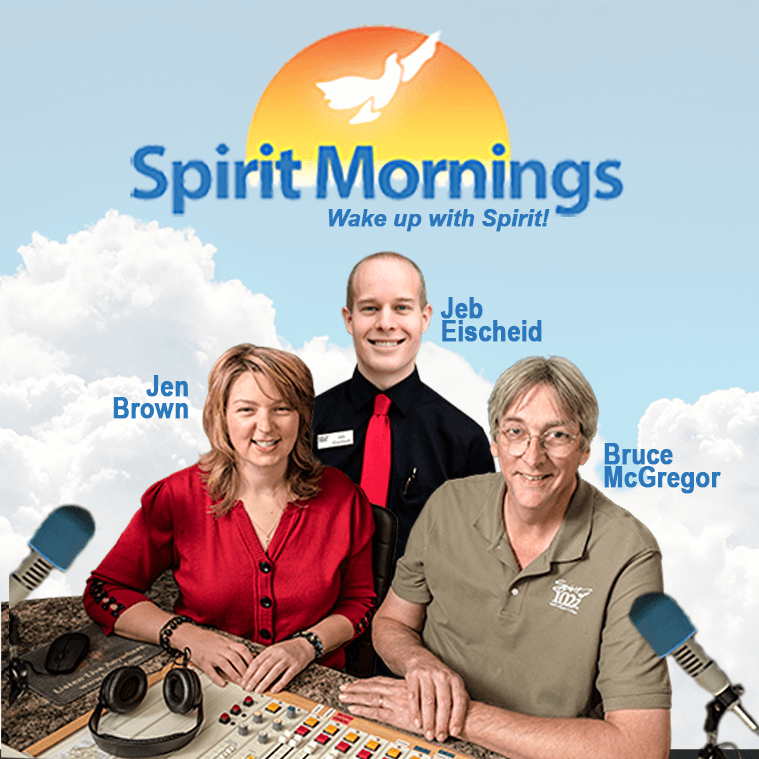 "Faithful Citizenship in the Midlands" will be co-hosted by Spirit Mornings hosts Jen Brown and Bruce McGregor, and include guests Tom Venzor of the Nebraska Catholic Conference and Deacon Tim McNeil, chancellor of the Archdiocese of Omaha. It will air every Thursday at 7:10 a.m., beginning Sep. 10 and concluding Nov. 5.
The show will teach Catholics about the fundamental moral principles that help form their consciences correctly, provide guidance on the moral dimensions of public decisions, and encourage the faithful to carry out their responsibilities in political life.
"The Church's obligation to participate in shaping the moral character of society is a requirement of our faith and rooted in our baptismal commitment to follow Jesus Christ and bear Christian witness in all we do," McNeil said.
Venzor said the duty among Catholics to participate in political life is more critical than ever in today's political environment.
"Many Catholics may feel that no party and too few candidates fully share the Church's commitment to important moral principles and the dignity of human life from conception to natural death," Venzor said. "This is not the time for Catholics to stand on the sidelines and disengage from political life. Rather, it is a time for renewed and vigorous engagement."
The program can be heard on all Spirit Catholic Radio stations (click here for a map); online by clicking here; and on the free Spirit Catholic Radio smartphone app. After each episode airs, we'll post the audio at the bottom of this page.
---
More resources:
FREE Faith in the Voting Booth Webinar from Catholic Answers | Click here
Download a FREE Catholics, Voting, and Abortion Flyer to distribute | Click here
Archbishop Lucas' Podcast The Shepherd's Voice
Statement from Bishop Joseph G. Hanefeldt of the Diocese of Grand Island | Click here
50 DAYS OF PRAYER AND FASTING
Join us as we lift our nation in prayer for 50 days from September 14t until November 3 (Election Day). Pray for a different state each day. More details at "50 Days of Prayer and Fasting" on Facebook or on Twitter (@50daysUSA).
---
Sep. 10            Episode 1:   Get off the Sidelines: Political Life and Baptismal Mission
Sep. 17            Episode 2:   Walk the Walk Talk the Talk: A Well-Formed Conscience and Applying Catholic Teaching to Major Issues: Human Life
Oct. 1              Episode 3:   Applying Catholic Teaching to Major Issues: Marriage and Family
Oct. 8              Episode 4:   Applying Catholic Teaching to Major Issues: Religious Freedom
Oct. 15            Episode 5:   Applying Catholic Teaching Issues: Preferential Option for the Poor
Oct. 22            Episode 6:   Applying Catholic Teaching to Major Issues: Migration
Oct. 29            Episode 7:   Applying Catholic Teaching to Major Issues: Care for Our Common Home / Combating Unjust Discrimination
Nov. 5              Episode 8:   Call of the Prophets: Post-Election Wrap-Up
---
Faithful Citizenship in the Midlands Audio Files