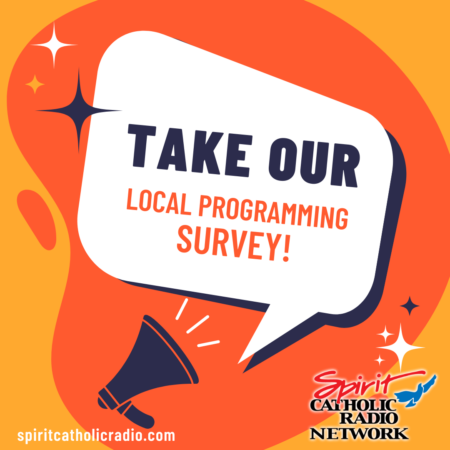 When you tune into Spirit Catholic Radio, you'll hear 22 hours of local programming each week. We want your feedback on your satisfaction with these various programs. How well do you relate to the show host? Do you find their content relatable? Any local programs and/or topics you'd like to suggest we consider?
It will take 7 minutes to share your feedback. AND you can be entered to win a prize package, which includes a retreat to Broomtree Retreat and Conference Center!
---
---
Don't get to listen to our local programming but still want to be entered to win the Retreat Prize Package?
Just click here!