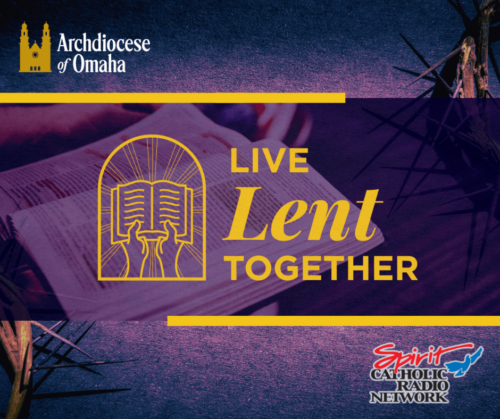 With Lent right around the corner, you may be considering "taking up" something like a Bible study.
Spirit Catholic Radio offers you the listening opportunity to join the Great Adventure Bible Study, hosted by Jeff Cavins and friends, which you and your Bible study can hear multiple times during the week. If possible, gather your bible study group during these times or listen on your own and then gather with your group later. Learn how the people, places, and events of the Bible all come together to reveal the remarkable story of our faith. We also offer a 20% discount on optional study materials to guide you through each of these programs using the code SPIRIT20 at checkout.
Throughout the Archdiocese of Omaha, Live Lent Together groups will be gathering during Lent and you may be aware of one of these groups at your own parish. In partnership with the Archdiocese, we encourage Live Lent Together groups to pick one – or more – of the Great Adventure Bible Studies we have airing during Lent as your main material for your small group.
For more information on how your Live Lent Together group can participate, and to learn more about Live Lent Together in general, please visit the Archdiocese webpage: