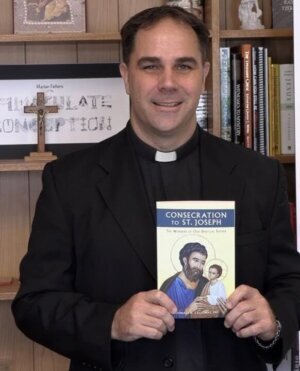 Interview with Fr. Donald Calloway
While the  Year of St. Joseph wraps up in just a few days, the past 12 months have certainly reinvigorated the love many have for the foster father of Jesus and will, we pray, continue to do so for years to come. You may be familiar with  Fr. Donald Calloway's Consecration to St. Joseph publication as it's inspired families, prayer groups, and Catholics across the globe this past year, having also been translated into numerous languages in addition to English.
Bruce and Jen of  Spirit Mornings interviewed Fr. Calloway about the simple and humble beauty of St. Joseph's life, how we can continue to weave his fatherly guidance into our days even after the Year of St. Joseph concludes, and additional St. Joseph and Marian resources we can turn to.
Enjoy the interview below and stop into the Omaha studio at 13326 A Street to pick up a St. Joseph prayer card.