Spirit Mornings with Bruce & Jen (and sometimes Damian!) will be broadcasting LIVE from various Catholic high schools over the coming months. During this special time, guests from these schools will be interviewed. The full tour schedule is found below!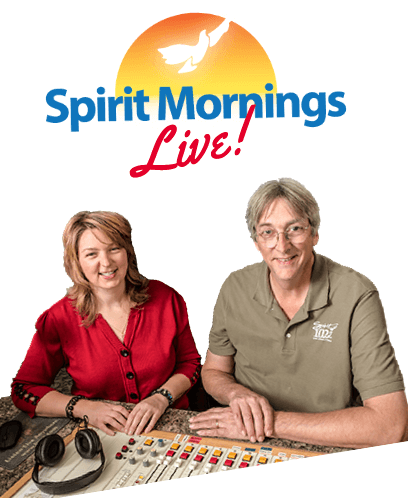 ---
HEARTLAND TOUR SCHEDULE
– Monday, Sept. 27 – SKUTT CATHOLIC HIGH SCHOOL
– Thursday, October 14 – LINDSAY HOLY FAMILY HIGH SCHOOL
– November 16 – HUMPHREY SAINT FRANCIS
– November 23 – ST. ALBERT HIGH SCHOOL IN COUNCIL BLUFFS
– December 15 – HARTINGTON CEDAR CATHOLIC
Tentative Schedule:
– January – RONCALLI CATHOLIC HIGH SCHOOL IN OMAHA
– February – WAHOO BISHOP NEUMANN HIGH SCHOOL
– March – LINCOLN PIUS X HIGH SCHOOL
– April – ELGIN POPE JOHN XXIII HIGH SCHOOL
– May – SPALDING ACADEMY

Spirit Mornings begins at 6:45 a.m. and ends at 9 a.m. CT weekdays.
Access recordings of these tour stops by visiting our Soundcloud page HERE.
---
This tour allows each school to:
Share upcoming events taking place for their school
Explain how their students continue to grow in their relationships with Jesus
How parents, grandparents, family, and friends can support them
Introduce the listening community to the importance of Catholic education