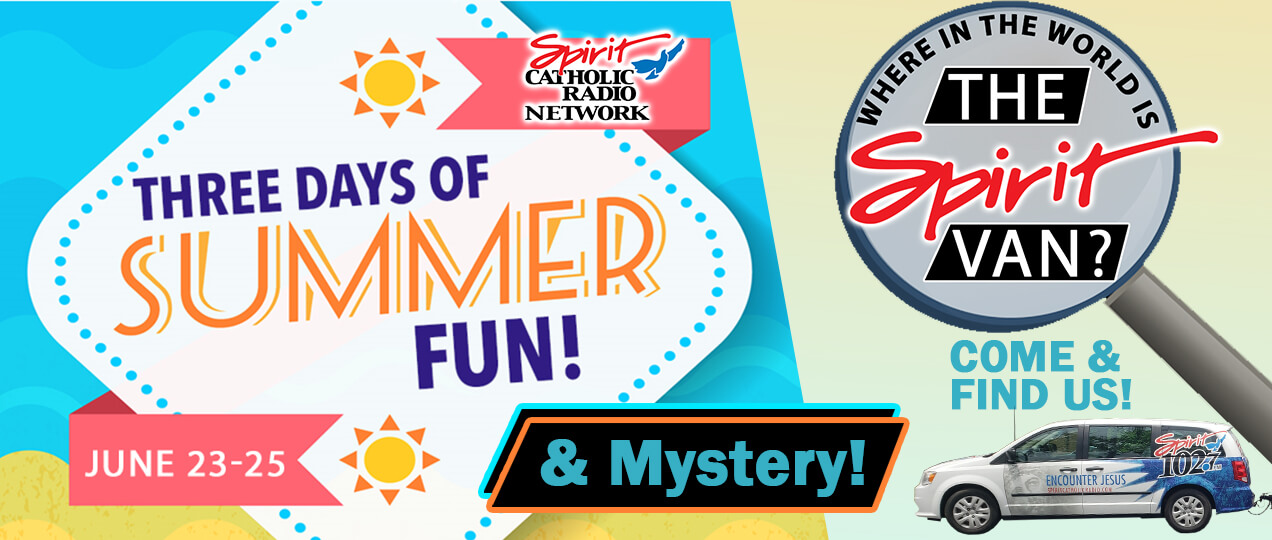 Because Catholics love to have fun while living their faith, we invite you to join us during Spirit Catholic Radio's annual Three Days of Summer Fun – June 23-25! Every summer, Spirit Catholic Radio hosts these three days to raise funds for special projects and to cover expenses necessary to keep the Network on the air.
---
Spirit Catholic Radio is a listener-funded non-profit radio station. We rely on YOU to keep spreading the Gospel message over the airwaves and across the world!
---
TUNE IN DURING THESE TIMES:
Tues., June 23 through Thurs., June 25
7 a.m. to 10 a.m.
11 a.m. to 1 p.m.
4 p.m. to 5 p.m.

---
Here's the FUN part:
Summer Fun Facebook Giveaways!
During 3 Days of Summer Fun, we are choosing TWO WINNERS per day to win a $50 gift card to Slattery Vintage Estates in Nehawka, Neb. All you need to do is comment with your favorite Spirit program and why! We enjoy hearing from our listeners and sharing their testimony. We will draw two winners per day – that's six chances to win just by sharing your testimony!  FOLLOW US ON FACEBOOK
---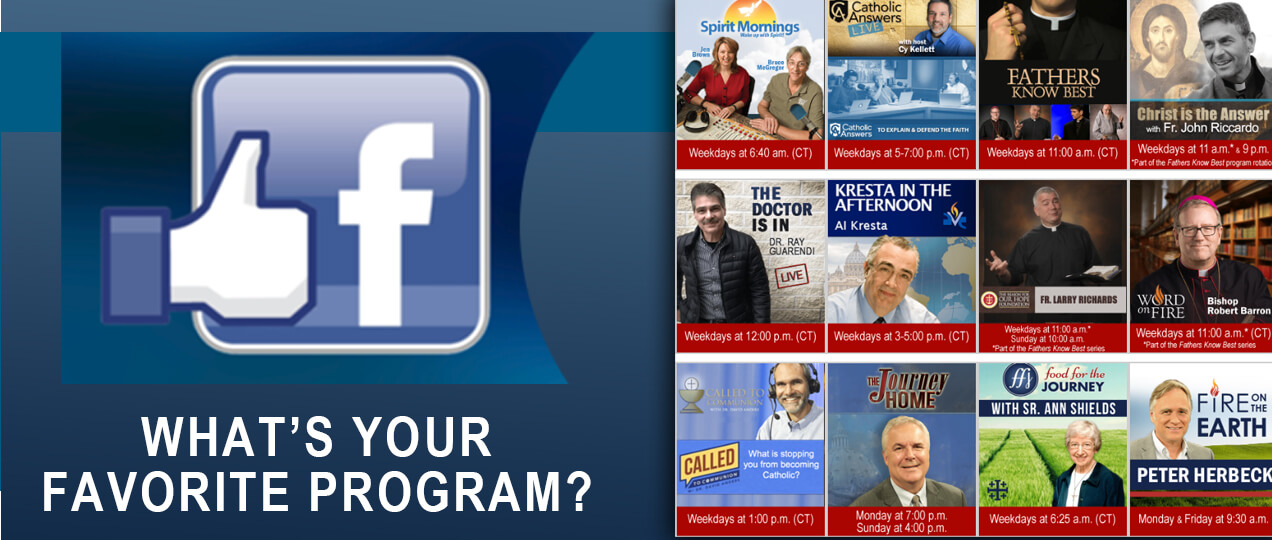 Don't have Facebook?
Register to win the 3 Days of Summer Fun $50 gift card to Slattery Vintage Estates by clicking the link below and tell us your favorite program and why. Check out all our programs here.
Where in the World is the Spirit Van?
On Wednesday and Thursday, we invite you to follow the clues to find the Spirit Van – hidden somewhere in town! On Wednesday, we'll be hiding in Omaha. On Thursday, we'll be hiding in Lincoln! Listen to the clues on Spirit Mornings  and check for bonus clues on Facebook.
More prizes will be given to those who find us!!   Popsicles and treats will be available at our "secret location."
Here's Jen and Jeb from Spirit Mornings  to tell you more!  >> Watch Video
---
3 Days of Summer Fun Goal: $75,000
Special Projects:
Man of the Shroud Exhibit Tour | Spirit Catholic Radio is about to embark on a Traveling Shroud of Turin Exhibit and talk titled The Man of the Shroud.  It will be brought across the state of Nebraska and western Iowa at no cost.  In 2017, listeners responded to the 3 Days of Summer appeal to cover the cost of creating the 42 panels.  We now are in need of funding to purchase the enhanced photo panels and traveling display cases that carry replicas of the Crown of thorns, nails, sponge and whip, at a cost of approximately $3,000.
Additional Back-up Server | In 2018, 3 Days of summer Fun listeners helped us acquire new servers which were sorely needed. However, recently Spirit Catholic Radio had a technical challenge that caused us to go directly off of satellite for three days while we did a restore to those servers.  This is because our back-up servers are the old servers that were replaced in 2018.  We need to replace the back-up servers at a cost of $22,000.
Replacement of 11 year old transmitters | Spirit Catholic Radio purchased three BE transmitters back in 2008/2009 for KVSS, KOLB and KJWM.  Increasingly, components are beginning to fail, causing off-air situations and the need for extensive maintenance from our engineer, Mark Voris.  Engineering expenses for 3 months are over $5,000! We are hoping to replace all three transmitters over the next few years at a cost of $40,000 each for a total of $120,000.  Hoping to raise ¼ of this during the 3 Days of Summer Fun at $30,000.
Increased Summer Operating Expenses | Donations are down during the months of June, July and August.  This is also when we have the highest use of electricity by our transmitters at the highest summer rates.  Utilities, tower rent, as well as insurance expenses total $106,500 over these 3 months.
---
Why Support Catholic Radio
Spirit Catholic Radio reaches over 75 percent of the state of Nebraska's population with six network signals, nine affiliate signals and the entire state and nation through live online broadcasting and a free smartphone app.
In a survey of 1,100 people, 78 people reported converting to the Catholic faith after listening to Spirit Catholic Radio; 60 percent of people reported increased Mass attendance; 94 percent reported increased time in prayer; 129 people reported that they considered a vocation to the priesthood or religious life; 84 people reported Spirit Catholic Radio helping reduce suicidal thoughts; and 127 people reported it impacted saving their marriage.
We provide a mix of local and national family-friendly, faith-filled programming that bring the Good News of Jesus Christ to listeners and fills the airwaves with truth.
S​​​pirit Catholic Radio does not ask for funding from any diocese and is listener-supported. We're YOUR Catholic radio station.

Spirit Catholic Radio is a 501(c)(3) nonprofit organization.
Contributions are tax deductible as allowed by law.
EIN/tax ID number: 91-1857425