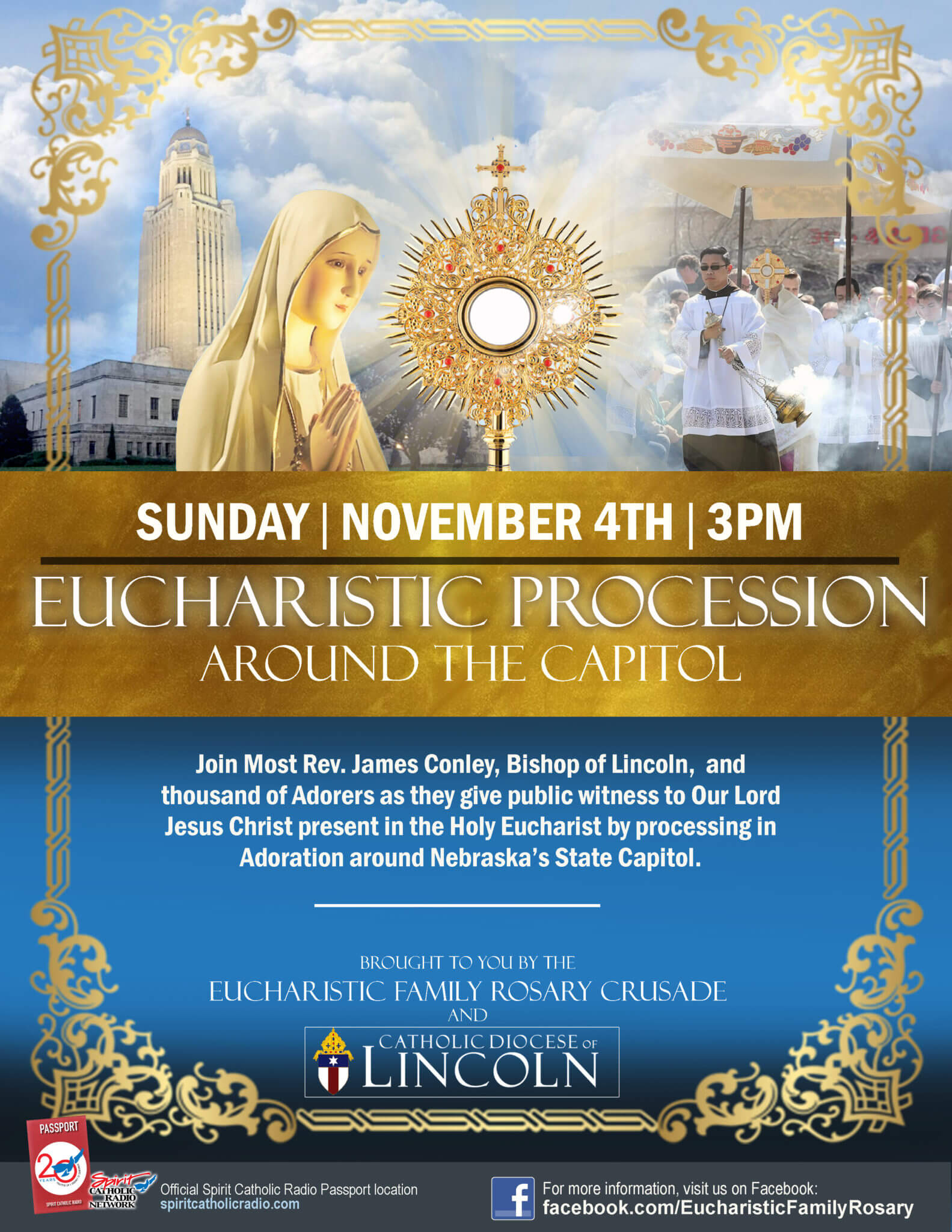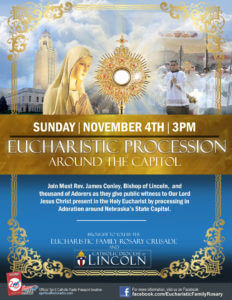 Join Most Rev. James Conley, Bishop of Lincoln, and thousands of adorers as they give public witness to Our Lord Jesus Christ present in the Holy Eucharist by processing in adoration around Nebraska's State Capitol.
Sunday, Nov. 4 at 3 p.m. – Will begin at St. Mary's Church – 1420 K St, Lincoln, NE 68508
Presented by the Eucharistic Family Rosary Crusade and the Diocese of Lincoln.
Facebook.com/EucharisticFamilyRosary
Official Spirit Catholic Radio Passport location!