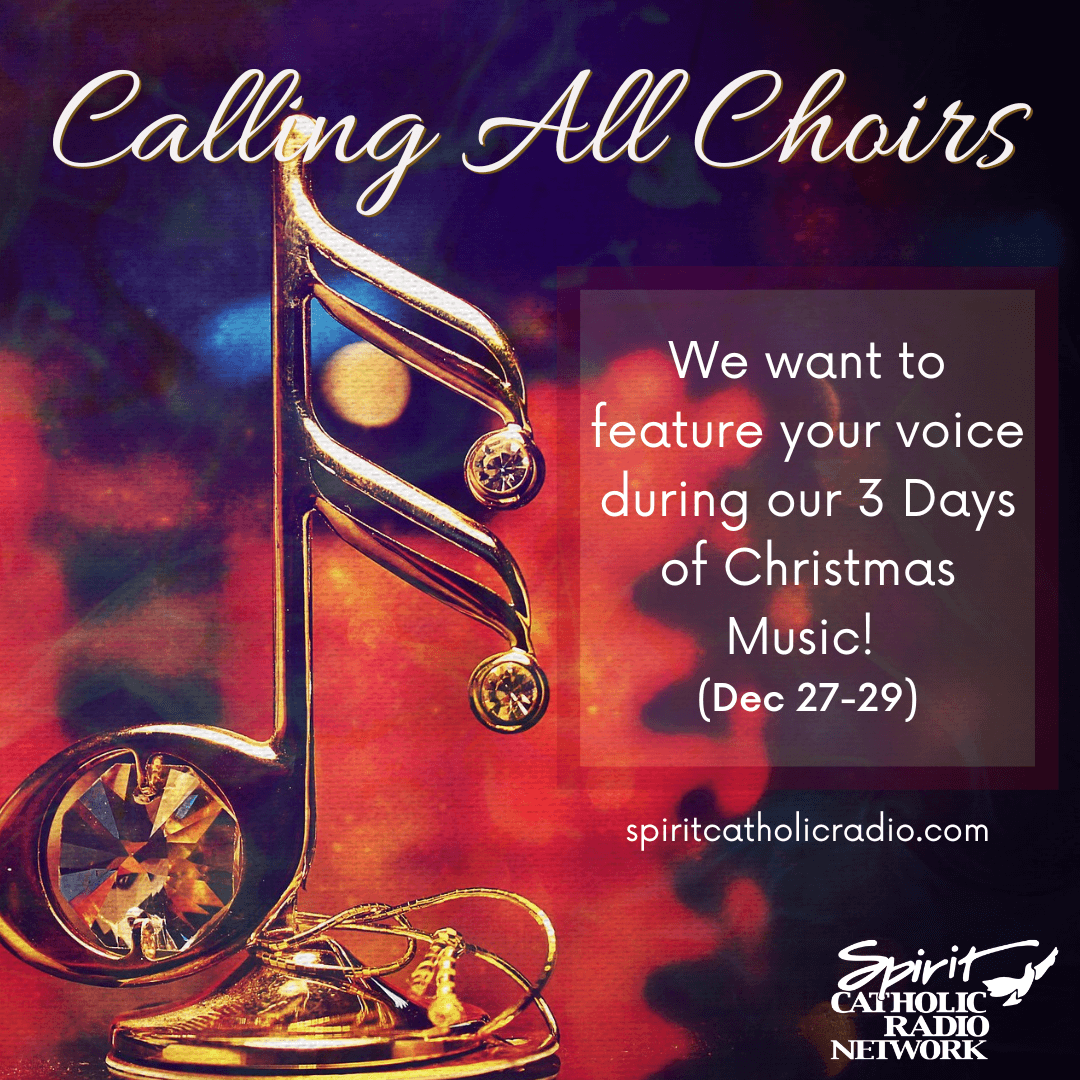 Spirit Catholic Radio wants to hear from Catholic school choirs to help us make this upcoming Three Days of Christmas Music extra memorable by featuring your talented voices!
For the past few years, we've filled the holiday airwaves with beautiful classics as well as originally-produced Christmas music during this time from local high school, elementary, and parish youth choirs.  This year, our Three Days of Christmas Music will be heard December 27-29.
We invite you to record your upcoming Christmas choir concerts and programs (traditional Christmas music and royalty free, please)! Send them our way on a CD or as an MP3 file by December 16, 2022. Please include the choir director's name, school, and title of the song(s). If you have additional questions, don't hesitate to contact [email protected] or call 1-855-571-0200.
And make sure to let your parish or school know so they can tune in and listen to Spirit Catholic Radio's Three Days of Christmas Music as well!