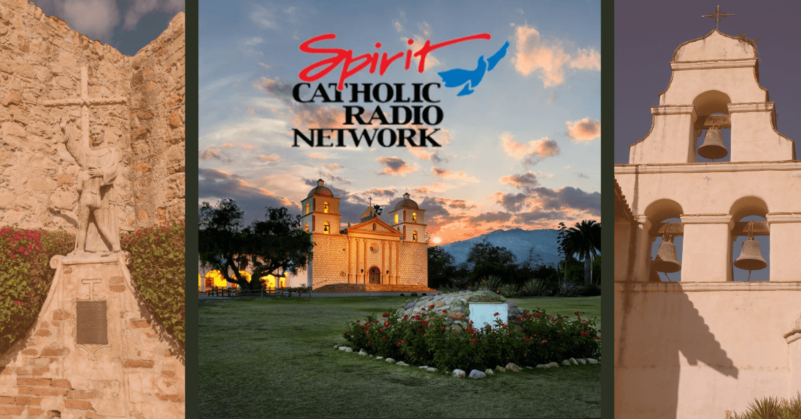 Please note: this pilgrimage is FULL. However, if you are still interested, Canterbury Pilgrimages has started a wait-list for additional attendees.
---
New dates! Join us October 4-11, 2021
(The bus is full but there may be a second one added)
Spirit Catholic Radio Network invites you on a journey that will delight your senses and fill your spirit as we travel on a pilgrimage along the California Mission Trail in the footsteps of St. Junipero Serra. Imagine yourself in breathtaking, colorful California, visiting missions such as Mission San Diego, San Juan Capistrano, Santa Barbara, Santa Cruz, San Francisco Solano, and many more. You'll also travel through the famed Sonoma Wine Region and stop at a family-owned Napa winery located on the original Sonoma Mission site.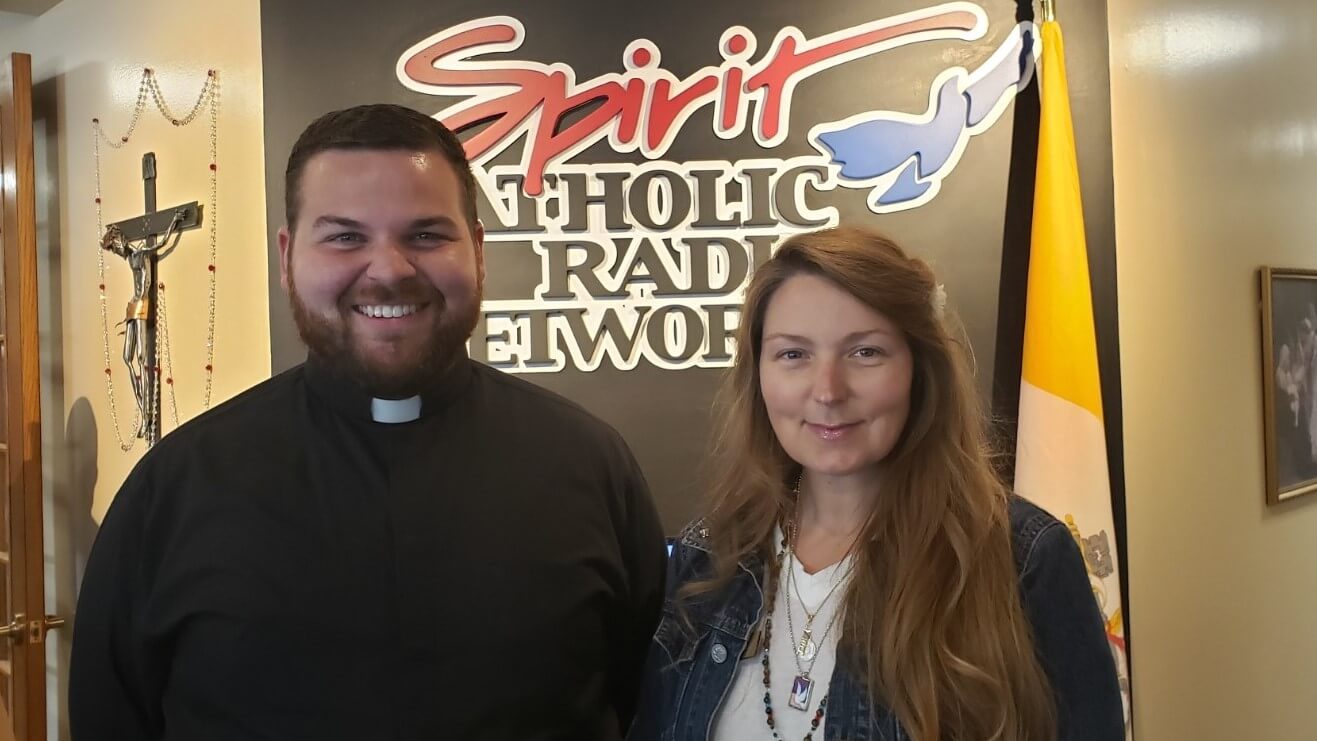 We'll celebrate Mass daily with our chaplain for the pilgrimage, Fr. Taylor Leffler of St. Wenceslaus in Omaha. We will also be joined on pilgrimage with Spirit Mornings co-host, Jen Brown! 
Listen to Spirit Mornings Live weekdays from 6:40-9:00 a.m. (CT)
---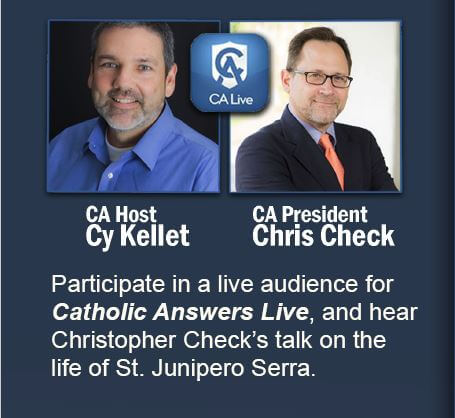 No Catholic radio experience would be complete without our San Diego friends Catholic Answers—travelers will have the opportunity to participate in a live Catholic Answers show audience as well as hear Catholic Answers President, Christopher Check, speak on the life of St. Junipero Serra.
Listen to Catholic Answers Live on Spirit Catholic Radio every weekday from 5:00-7:00 p.m. (CT)
---
You'll come home with a renewed sense of pilgrimage and an invigorated love of our Catholic faith.
ITINERARY, PRICING & REGISTRATION